The Prince of Wales has recorded an Easter message of support for persecuted Christians around the world.
Charles says in the video, released on Good Friday, how he has been "deeply moved" by the "truly remarkable courage" and "selfless capacity for forgiveness" of those he met who have suffered because of their religion.
The prince said: "Over the years, I have met many who have had to flee for their faith and for their life – or have somehow endured the terrifying consequences of remaining in their country – and I have been so deeply moved, and humbled, by their truly remarkable courage and by their selfless capacity for forgiveness, despite all that they have suffered.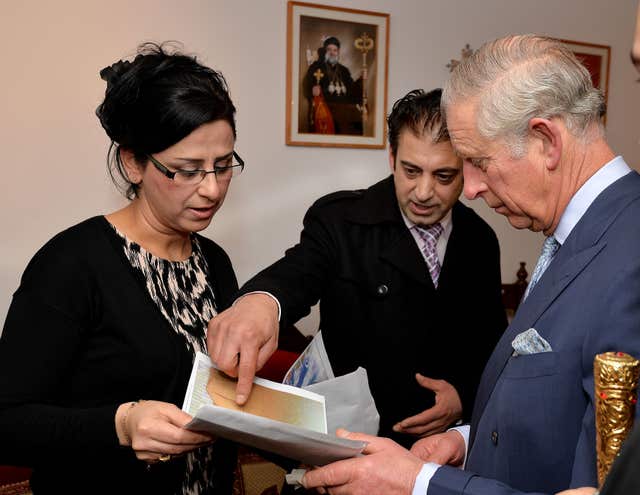 The prince goes on to say of Judaism, Christianity and Islam: "All three Abrahamic faiths have known and continue to know the bitterness of persecution when religion has fallen into the barbaric grip of those who distort and misrepresent faith."
Clarence House said the prince's message was inspired by his recent meetings with Christian Church leaders from the Middle East including the Coptic Pope.
Through the charity Aid To The Church In Need,  he met Chaldean Archbishop Bashar Warda of Erbil, who has been overseeing the care of more than 100,000 Christians driven out of their homes on Iraq's Nineveh Plains, and Melkite Archbishop John Darwish of Zahle and Furzol, Lebanon, who is helping Syrian Christian refuges.
Aid To The Church In Need said that more than 3,200 Christian houses on the Nineveh Plains in Iraq have been restored out of some 12,000, and more than 37,000 Christians had returned home.
The prince's message also forms part of his ongoing dialogue with Church leaders in the UK, Clarence House said.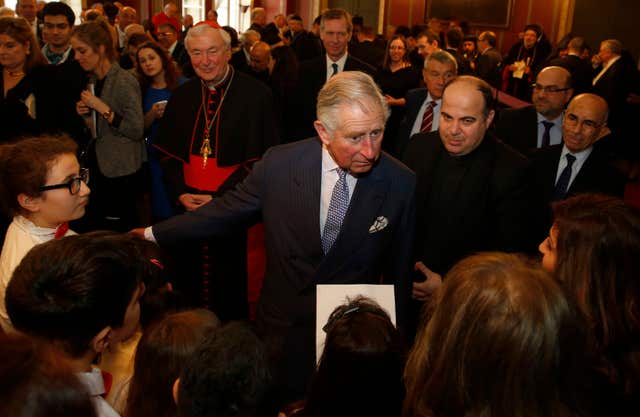 Aid To The Church In Need's report into human rights' violations against Christians around the world, has highlighted the genocide of Christians in the Middle East, and warns that the resulting exodus could threaten the continuing survival of the region's ancient churches.