The official elections watchdog is under fire over reports that almost half its board have made public comments criticising the pro-Brexit campaign or backing calls for the referendum result to be overturned.
The Sunday Telegraph reported four of the Electoral Commission's commissioners, including the chairman, had made pronouncements on Brexit since the vote in 2016 – all of them backing Remain.
In the cases of three of the commissioners – Lord Horam, Professor David Howarth and Bridget Prentice – the comments were said to have been made while they were in post.
Pro-Brexit former cabinet minister Priti Patel, whose complaint about an alleged breach of the rules by Remain groups was rejected by the commission, said they should now stand down and be replaced by "independent people".
"There is clear evidence that the chairman and commissioners have publicly given views that undermine the standards and impartiality required in these roles. They should relinquish their positions and independent people should be brought in," she told the Telegraph.
Jacob Rees-Mogg, the chairman of the influential European Research Group of pro-Brexit Conservative backbenchers, told the paper: "This is very serious as the regulator of elections must be impartial.
"Anyone who has called for a second referendum or made political statements on Brexit ought to recuse him or herself from any decision with regard to the referendum."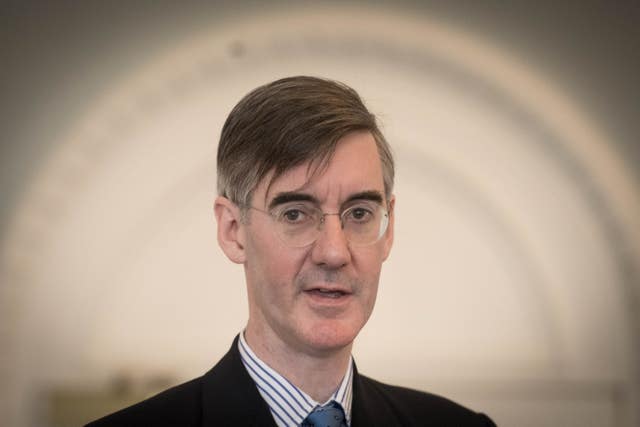 "Electoral commissioners are appointed by the Speaker's Committee on the Electoral Commission, following a rigorous selection process which includes consultation with party leaders and obtaining approval in the House of Commons," the spokesman said.
"They declare actual or potential conflicts of interest as part of formal board reporting, which are public documents and available to access on our website.
"The commission's role, as specified by the UK Parliament, includes oversight of compliance with the political finance rules, and it has a number of investigations open in relation to campaigners at the EU referendum.
"Commissioners do not have a role in the commission's investigatory procedures and decisions, which are carried out by the executive in accordance with the commission's published enforcement policy and with complete impartiality."