Forecasters have warned of treacherous driving conditions for Easter holidaymakers with snow and torrential rain on the way.
A yellow snow alert has been issued for parts of northern England and Scotland on bank holiday Monday.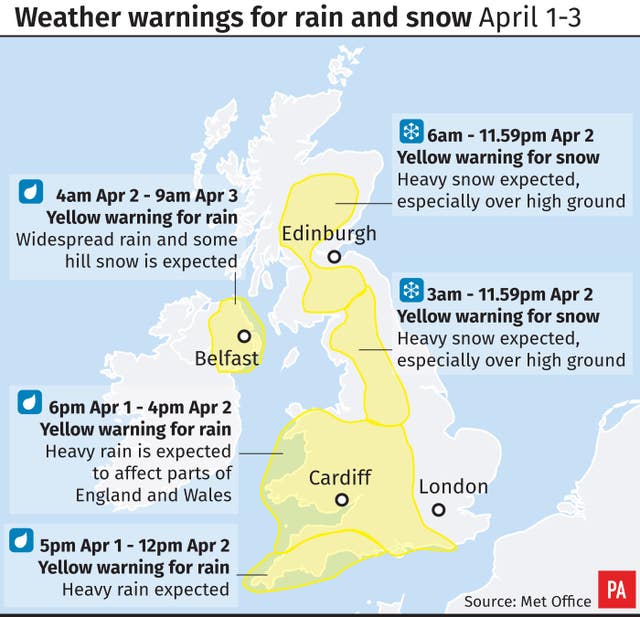 More than 100 flood alerts and seven flood warnings were in place across England on Sunday.
The Met Office said there is a chance of delays on roads, with some stranded vehicles and disruption to rail and air travel.
Forecaster Helen Roberts said: "The main risk is rain, we have a number of warnings out at the moment, including a fairly large rain warning covering most of the country.
"It is going to cause problems for people travelling on Monday – there will be a lot of surface water on roads.
"Further north there is a snow risk overnight on Sunday with snow and sleet across the moors of England and hills and mountains of wales."
Some rural communities could become cut off, mainly across the northern Pennines and Scottish Borders, with "significant accumulations" and up to 10cm of snow forecast.
"There could be some disruption in the north.
"Further south it will be more of a transient feature and not much settling on the roads," Ms Roberts added.
For those who are travelling across Britain, warnings have been issued that train services could be disrupted and heavy traffic will take to the roads.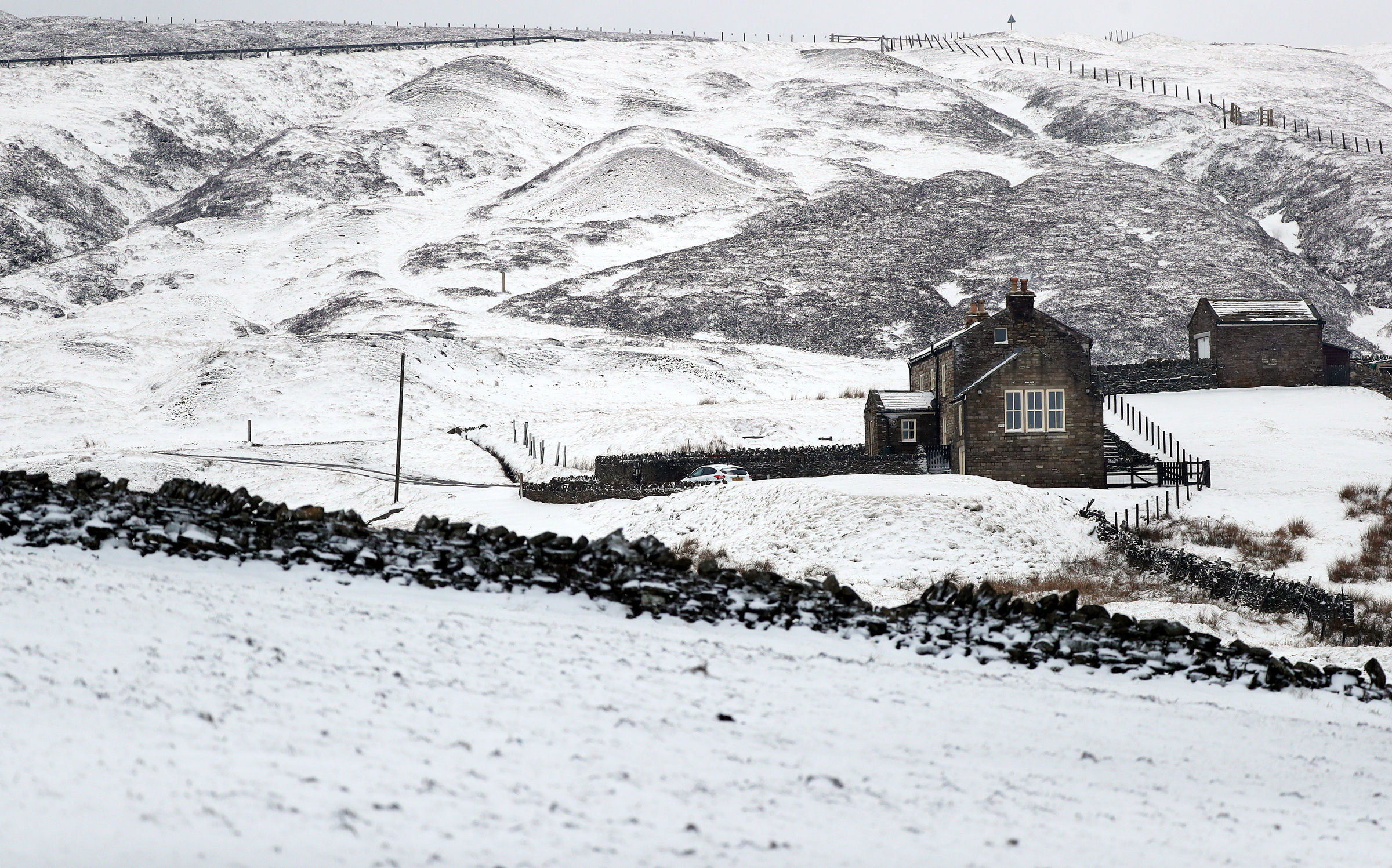 It is not unusual weather in the UK in April – the month sees an average of 2.3 snow days each year.