Brazen thieves stole the front end of a Vauxhall Corsa while it was parked outside the driver's house.
It was the latest example of the so-called Corsa Cannibals phenomenon where criminals strip entire parts from the popular hatchback's bodywork.
They struck overnight between Good Friday and Easter Saturday in Chester-le-Street, County Durham, removing the bonnet, grille and lights from a silver Corsa.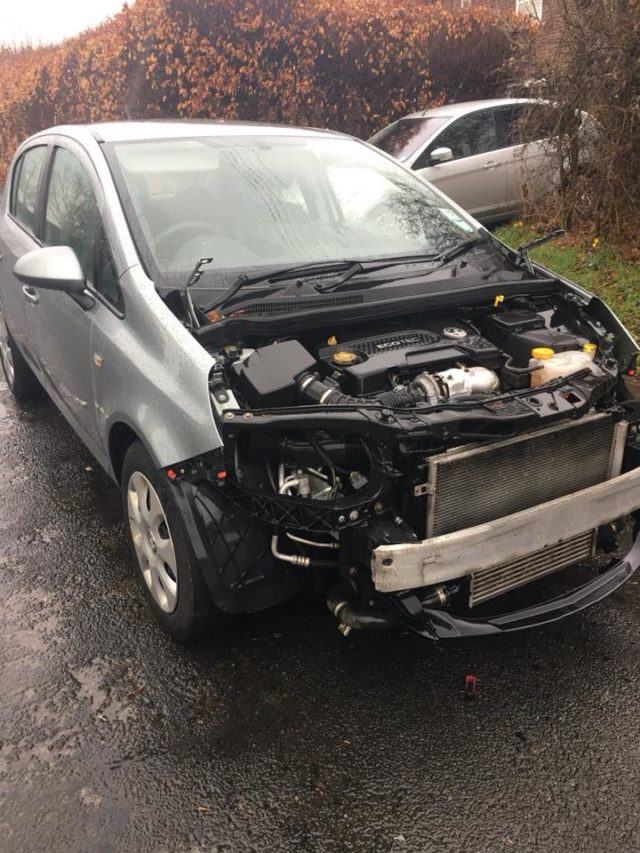 A mechanic said it could have taken as little as 10 minutes to steal – all done while 45-year-old driver was asleep in his home, just yards away.
He said: "I could not believe my eyes when I saw it.
"My neighbour saw it first and she rang me to tell me the front of my car was missing.
"I am furious that someone has just taken what is not theirs and caused me a great deal of hassle.
"It was so brazen."
A spokesman said: "There are no security or design issues with our best-selling Corsa.
"The Corsa has been a huge sales success since it was launched over 25 years ago, so there are proportionally more on the road than other less popular models.
"This is wanton vandalism; if a thief is determined enough they can steal parts from any make of car."
Acting Inspector Mel Sutherland of Chester-le-Street Neighbourhood Team, said "We have had two of these crimes reported to us in the last week in Chester-le-Street and it is a method I have never seen in this area before.
"In the first instance I would always advise people to check and check again that their vehicle is locked and secure, however given that this type of crime is very specific and unusual I would also encourage people to be extra vigilant and to consider where they are parking their cars."