A mother tried to get police to "apply pressure" on her French nanny a month before she allegedly killed her, a court has heard.
Sabrina Kouider, 35, asked officers to "interrogate" 21-year-old Sophie Lionnet when they visited Lavender Hill Police Station in south London together on August 10 last year.
The fashion designer claimed her au pair had met her ex-boyfriend in May without her consent and that he had threatened to shoot the family, the Old Bailey heard.
In a statement read in court, station officer Pao Jahangir said: "She kept saying she wanted the police to question the nanny and apply pressure on her to 'tell the truth'."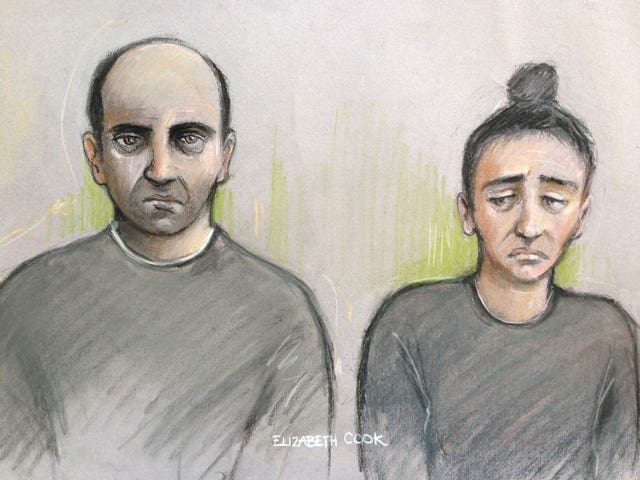 The officer said: "She also appeared confused about Ms Kouider's behaviour as she stated she was still employed by her, living with her."
Miss Lionnet was "very quiet", but made no allegations and Kouider left "reasonably happy" after speaking to Sergeant Paul Taylor on the phone.
Sergeant Taylor said: "Her story was somewhat confusing to understand. She was concerned her babysitter had had a boyfriend round.
"To me it seemed that Kouider wanted to find out whether her boyfriend had been round in May and wanted police to interrogate her babysitter about it.
"There were no offences disclosed and on the face of it there seemed to be a nagging doubt in her mind she had had her boyfriend round."
Having satisfied himself there was no firearms threat, he decided no further action should be taken, the court heard.
Jurors have heard Kouider was obsessed with the outlandish idea that Miss Lionnet was in league with her ex Mark Walton, a founding member of Boyzone.
It is claimed she and partner Ouissem Medouni, 40, beat and mistreated Miss Lionnet at their Wimbledon home, as they repeatedly urged her to "tell the truth".
After extracting a video taped "confession" in September last year, they then allegedly killed her and threw her body on a bonfire in the back garden.
Kouider and Medouni have admitting perverting the course of justice but deny murder.