Russia has called for the United Nations Security Council to meet on Thursday to discuss the Salisbury attack after it lost a bid to stage a joint investigation with the UK into the poisoning.
Boris Johnson has attacked Moscow for trying to "obscure the truth and confuse the public" about the nerve-agent assault on Sergei Skripal and his daughter Yulia.
Russia called a meeting of the Organisation for the Prohibition of Chemical Weapons (OPCW) in The Hague on Wednesday to insist its experts must be involved in the testing programme and probe.
But it lost the vote after Britain told the extraordinary meeting the demand was a sign the federation was "nervous" of what the inquiries will find.
Moscow has asked for an open session of the UN Security Council to be held on Thursday at 8pm UK time.
UK security services have high degree of confidence that they have pinpointed the location of the Russian laboratory that manufactured the nerve agent used in the attack, according to The Times.
A Whitehall source told the newspaper: "We knew pretty much by the time of the first Cobra (the emergency co-ordination briefing that took place the same week) that it was overwhelmingly likely to come from Russia."
The Foreign Secretary, who has faced claims he exaggerated the evidence against Moscow, said countries around the world "continue to share our assessment" about the nerve-agent attack.
He said: "Russia has had one goal in mind since the attempted murders on UK soil through the use of a military-grade chemical weapon – to obscure the truth and confuse the public.
"The international community has yet again seen through these tactics and robustly defeated Russia's attempts today to derail the proper international process."
In a vote at OPCW, six of the 41 members backed Russia while 15 voted against, 17 abstained, two were absent, and one was not entitled to vote.
Nick Heath, deputy British ambassador to The Hague, said Russia had failed again in its attempts to "frustrate the process of justice".
Russian officials speaking after the meeting concluded said they had presented a "common sense" case and pointed to the "lies by Tony Blair" over Iraq as they criticised the intelligence about the attack.
Russian deputy foreign minister Sergei Ryabkov told Russian news agency Tass said there is "no trust in Great Britain, it is impossible to trust London" after its continuous "misconduct" and the unacceptable rhetoric against Russia.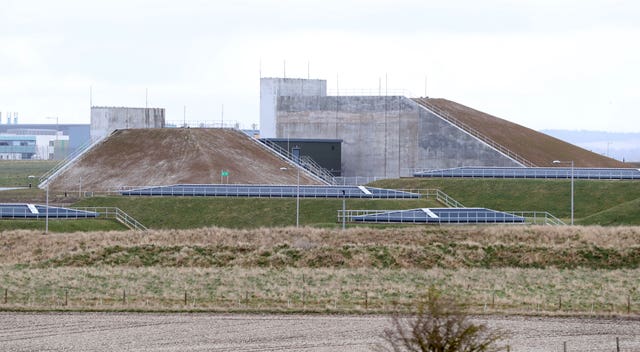 Vladimir Putin seized on the comments from the chief executive of the Government's Defence Science and Technology Laboratory (DSTL), Gary Aitkenhead, as he accused the UK of launching an "anti-Russian campaign".
Mr Johnson attacked Jeremy Corbyn for "playing Russia's game" after the Labour leader accused him of "exaggeration" over the evidence.
Former Foreign Secretary Sir Malcolm Rifkind said he did not think "any harm" has been done by Mr Johnson's comments.
He told BBC Two's Newsnight: "We are all familiar that Boris has a looser use of language. This is not the first time that's happened."