Labour leader Jeremy Corbyn and London Mayor Sadiq Khan have each hosted meetings on violent crime amid concerns over the number of killings in the capital so far this year.
In a gathering at Parliament Mr Corbyn spoke to police officers and experts including John Carnochan from Glasgow's Violence Reduction Unit, which has been praised for the way it deals with the problem.
Meanwhile, Mr Khan hosted Home Secretary Amber Rudd and Metropolitan Police Commissioner Cressida Dick at City Hall, where delegates held a minute's silence in memory of victims.
All London MPs, council leaders and Assembly members were invited to the event, which took place as the Labour leader was hosting a meeting on the same topic in Westminster.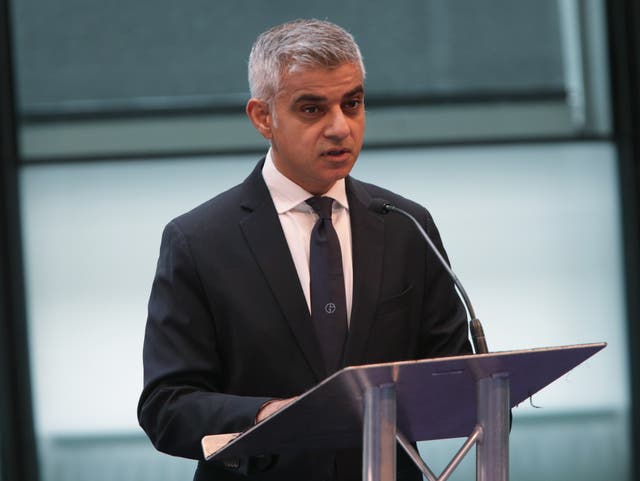 "Ending damaging Tory cuts to police numbers and putting more officers on our streets is essential but only one part of the solution.
"We must also learn from other initiatives that work. Glasgow has had real success in reducing knife crime by implementing an integrated approach, where the police have worked with education, health and other public services. I'm looking forward to learning more about it."
Speaking after the City Hall summit, the Home Secretary said it was "a very useful meeting" but would not be drawn on whether she accepts concerns about lack of resources, while Mr Khan said the gathering showed the commitment of members of all parties to come together to tackle the problem.
Tory MP Theresa Villiers said: "We're going to be more effective on delivering solutions if we do work across party.
"Yes, there was a debate about resources and there always will be, but anyone who looks at this issue in depth realises that the causes of these terrible tragedies over recent weeks are complicated and the solution is also a relatively complicated one. So just to focus on resources would be a mistake."
She said there is no direct correlation between violent crime levels and police numbers.
"We heard a lot about strategy but for a lot of us with local communities that are really worried about the upswing in violent crime, I think we want to hear about what's actually going to change on the ground."
Mr Khan has put various schemes in place to tackle violent crime, including a £45 million fund for young people at risk of getting caught up in violence and £15 million for the police specifically to tackle knife crime.
Schools and colleges are being given knife wands to help keep weapons off campuses, and all London borough councils have a knife crime action plan drawn up with the police.
Mr Corbyn told the Westminster gathering: "We are facing a violent crime crisis in this country. It is a tragedy beyond tragedy when young people die. It is up to all of us to do everything we can."
He called for a "serious examination" of the prison and youth justice system, saying: "The very high rate of reoffending, people coming out of prison and young offenders institutes, is simply not acceptable."
Mr Khan also attended part of the Westminster meeting following the discussions at City Hall. Labour said Mr Corbyn's roundtable event was focused on the national picture rather than just London.