Uber has announced a "complete redesign" of the app used by its drivers, saying the company wants to improve the experience for those who use it.
The company has previously lost employment cases in the UK over the rights of employees, with the Employment Appeal Tribunal (EAT) last year rejecting Uber's argument over the status of drivers.
Unions argued drivers should be classified as "workers" rather than being self-employed, which would entitle them to rights such as holiday pay.
Uber is appealing against that ruling, as well as a Transport for London decision in September not to issue the firm with a new licence to operate in the capital.
The ride-hailing firm said the redesign of the app used by its drivers was part of plans to correct "missteps of the past".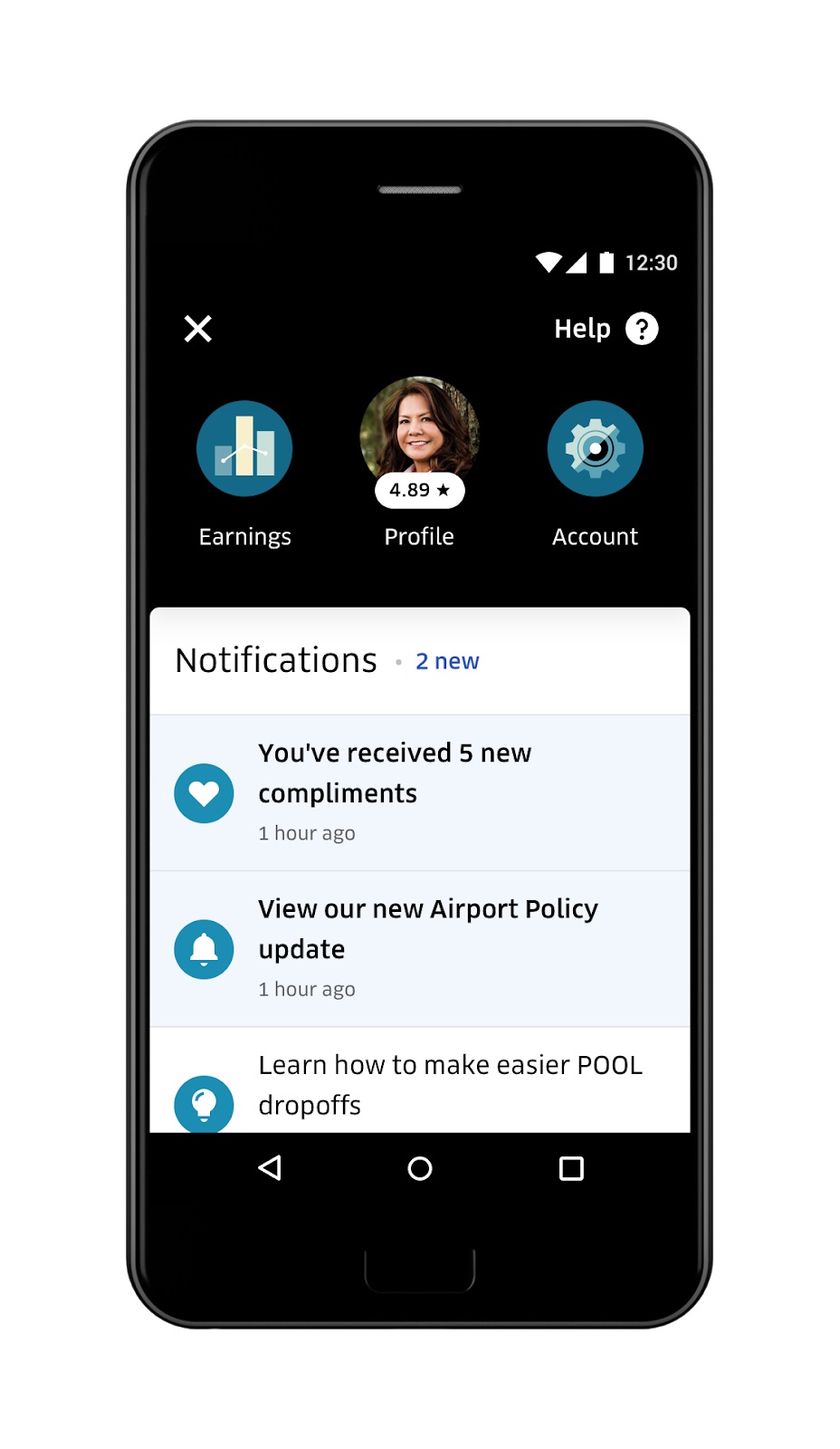 New Uber chief executive Dara Khosrowshahi said the app update was a necessary step for the company.
"Drivers are the heart of our service. But along the way, we lost sight of that," he said.
"We focused too much on growth and not enough on the people who made that growth possible. We called drivers "partners," but didn't always act like it. We needed to do better, and 180 Days Of Change was the first step.
"Over six months, we launched nearly 40 new features designed to improve the driving experience. But our work was just getting started.
"While 180 Days was about correcting missteps of the past, we also needed to think longer term, and the obvious place to start was the Driver app. It sits at the centre of the driver experience, but after a redesign two years ago, it was already showing its age."
Among the changes, Uber said the new Driver app will now feature an Earnings Tracker at the top of the screen, which will show drivers their earning on their last trip, which it said will make it easier to track process towards an earnings goal.
The app will also feature a new Status Bar to showcase updates on market conditions around a driver and opportunities for more trips nearby. New notifications will also send drivers messages about passenger feedback and information about their account.
The redesigned app will now also house driver profiles, which Uber says drivers can use to "showcase themselves" and give passengers more information about their driver.
Mr Khosrowshahi said the firm would also make a starter guide to the new app available to drivers "in the coming months".