The death of a man found naked on a beach with a sock and headphones in his mouth remains unsolved four years later, a coroner has said.
Retired electrician Alan Eric Jeal, 64, was discovered at high tide on Perranporth beach in Cornwall at about 2pm on February 25 in 2014.
Mr Jeal, who was wearing only socks and one walking shoe, had suffered multiple injuries including a fractured spine before drowning.
Coroner Dr Emma Carlyon reached an open conclusion following a one-day inquest into Mr Jeal's death in Truro on Wednesday.
"I find it is not possible to a criminal standard, or on the balance of probability, to exclude an intentional death, accidental death or the involvement of another," she said.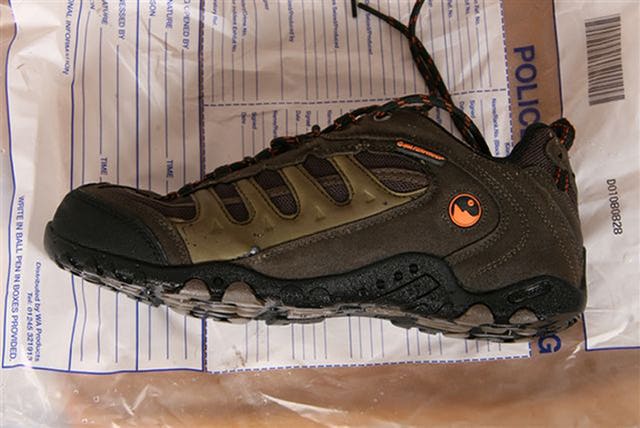 They heard a male person shouting, potentially on the phone, for several minutes at 12.50pm before the front door slammed.
CCTV cameras showed Mr Jeal walking to catch the bus from Wadebridge to Truro at 5pm.
He took buses from there to Newquay and then Perranporth, where he arrived at 10.25pm.
The last known sighting of Mr Jeal is believed to be by a CCTV camera in Perranporth at 10.30pm on February 24.
A dog walker discovered Mr Jeal's body, wearing only socks and one walking shoe, on the beach at about 2pm the following day.
There was a white sock, along with headphones, in his mouth.
Mr Jeal's rucksack was later found nearby.
His dark blue jacket, with a wallet containing £95 and a 1950s photograph of Mr Jeal as a child, was also discovered.
His shoe was located in a cave.
Dr Amanda Jeffrey, a Home Office pathologist, said Mr Jeal's blood alcohol level was twice the legal drink drive limit. He had not taken drugs.
There were no injuries to his mouth that would suggest the sock had been forced inside, she told the inquest.
"There is nothing to suggest that he had been restrained against his will," Dr Jeffrey said.
Mr Jeal suffered injuries to his head and chest when he was alive and there was also evidence of drowning.
These injuries could have been caused by Mr Jeal falling then entering water.
"The sock had clearly been purposely stuffed into the mouth," Dr Jeffrey said.
"It would be a rather bizarre thing to do to one's self. I am not aware of any previous cases of this nature.
"It is most unusual. It causes a degree of concern."
She said the earphones may have been pulled inside Mr Jeal's mouth if the sock was inserted in a "hurried manner".
The sock could have been placed in Mr Jeal's mouth as an act of autoerotic asphyxiation.
There was no accidental explanation for it, she added.
A similar pair of socks was found at Mr Jeal's home, the inquest heard.
Dr Jeffrey gave Mr Jeal's cause of death as drowning with a background of head and chest injuries.
Matt Pavitt, of the Maritime and Coastguard area, said he believed Mr Jeal had entered the water to the north of where his body was found.
Detective Sergeant Steve Hambly, of Devon and Cornwall Police, told the inquest there had been 576 lines of inquiry during the investigation.
He said Mr Jeal, a keen gamer, did not have friends and was not seen with anyone in CCTV gathered on February 24.
The death featured on BBC Crimewatch in 2014 but there were only three calls to police following that appeal.
A number of items including Mr Jeal's mobile phone, iPod shuffle and bank cards have never been found.
He had ordered a weight belt and ankle weights online, which were delivered to his home, but these have also not been recovered.
Mr Jeal left no note at his flat and there were no forensic links to any third party, Mr Hambly said.
"I personally remain open minded as to the circumstances of Alan's death but I'm confident that all practical inquiries have been conducted," he told the inquest.
Speaking after the hearing, Mr Jeal's brother Derek said he was missed by his family.
"This is such an unusual death so it needs explaining, we need to get to the bottom of what happened," Mr Jeal added.
"We will be working with the police going forward."
He described Mr Jeal as a "great uncle" who enjoyed surfing when he was younger but became more reclusive in later life.