The Duke of Edinburgh is convalescing at home in Windsor Castle after being discharged from hospital following his hip replacement operation.
Philip, 96, looked comfortable and relaxed as he was driven away from the private King Edward VII hospital after spending nine days receiving treatment and physio following planned surgery to fit a prosthetic implant.
Orthopaedic surgeon Scarlett McNally said the duke is likely to have returned home with a regime of exercises and good tips to aid his recovery.
With his grandson Prince Harry due to marry Meghan Markle on May 19, Philip is expected to make his next public appearance at the major family occasion.
She said: "He will have definitely started some rehab, people normally aim to get them out and about and standing the day after surgery and doing building up activities – standing up and taking some steps supervised by a physio."
Philip has already completed one of the goals set by physios, getting into a car, as he was photographed leaving in the front seat of a Land Rover Discovery, and has probably been supervised doing another, walking up and down stairs.
The Princess Royal described the duke as "on good form" after she paid her father a visit in hospital on Thursday.
The Queen also gave an update the same day telling a well-wisher in Windsor "he said he's getting on very well" when asked about Philip's recovery.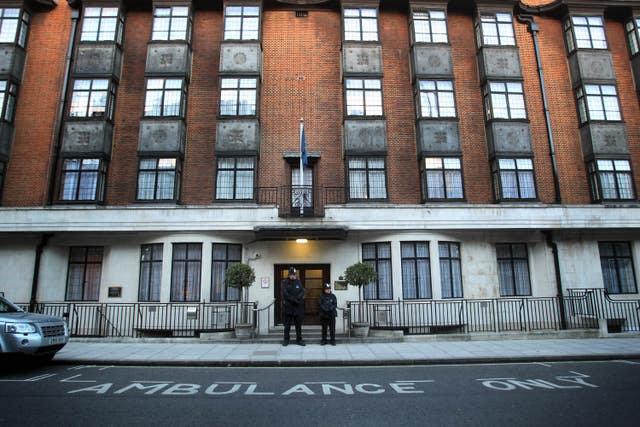 The short palace statement added: "His Royal Highness would like to convey his appreciation for the messages of good wishes he has received."
Mrs McNally said those receiving a hip replacement would have to be patient as the healing process could not be rushed but things like a good diet were important at this stage.
She said: "There's an element of time, people are used to their body just working and you're having to learn how to reuse your muscles.
"The bone has been scrapped and there's a new implant so it just takes a while for things to settle and you can't speed that up, the wound needs to settle and muscles will heal with scar tissue."