A British man suspected of murder has been named on a list of Europe's most wanted fugitives.
Shane O'Brien is the chief suspect in the murder of 21-year-old Josh Hanson, who was killed in an unprovoked knife attack in a bar in Hillingdon, west London, in 2015.
Europol, which has announced Europe's most wanted, said O'Brien is wanted for murder and grievous bodily injury.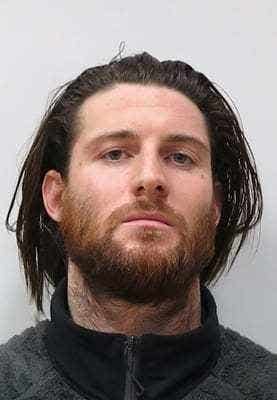 In February 2017, he was arrested in Prague for criminal damage and assault but used the Italian alias of Enzo Mellonceli, supported by false documentation, and was bailed pending further enquiries.
An image taken then shows he has grown his hair, has a full beard and has a distinctive new tattoo of an owl holding a skull, which covers up his previous "Shannon 15-04-06" tattoo.
Mr Hanson, from Kingsbury in north-west London, was found with a serious wound to the neck at the RE Bar in Hillingdon at about 1.10am on October 11 2015. He was pronounced dead at the scene.
A post-mortem examination gave the cause of death as haemorrhage, inhalation of blood and an incised wound to the neck.