Many British women of child-bearing age are living unhealthy lifestyles that make them woefully unprepared for pregnancy, new research suggests.
A survey reveals that large numbers of young women smoke, drink too much alcohol, are overweight or obese, and consume inadequate amounts of fruits and vegetables.
They are also lacking sufficient levels of vitamins and minerals.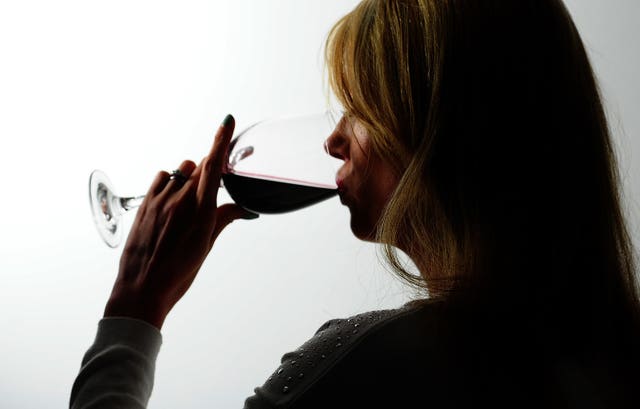 Researchers analysed data on 509 women aged 18 to 42 who took part in the UK National Diet and Nutrition Survey.
The findings form part of a detailed assessment of parental diet and lifestyle spread across three papers in The Lancet medical journal.
"Raising awareness of preconception health, and increasing availability of support to improve health before conception will be crucial.
"This isn't about provoking fear or blaming individuals – our analysis establishes the importance of health of the next generation, stresses societal responsibility, and demands strong local, national and international leadership."
Evidence suggests that smoking, high alcohol and caffeine intake, poor diet, obesity and malnutrition all have an impact on the development of an unborn baby, said the researchers.
The knock-on effects last well into adulthood and may increase a child's life-long risk of heart disease, metabolic disorders, and neurological and immune system conditions, they pointed out.
While most of the risk factors affected mothers, the poor quality sperm of obese prospective fathers was thought to increase the chances of children suffering chronic disease later in life.
The survey conducted between 2008 and 2012 found that 40% of women aged 26 to 30 were overweight or obese.
Some 70% of this age group ate less than five portions of fruit and vegetables per day. This was also true of 91% of younger women aged 18 to 25.
More than a third of women aged 26 to 30, and a third of those aged 18 to 25, were smokers – while 28% of the younger age group consumed high-risk levels of alcohol.
Almost all the women surveyed – 96% – had iron and folate dietary intakes lower than the daily recommended levels for pregnancy of 14.8mg and 400 micrograms respectively.
The authors called for better guidance and support for women and their partners planning pregnancy, and further public health measures to reduce obesity and improve nutrition.
Dr Mary Barker, a member of the team from the University of Southampton, said: "It is everyone's responsibility to support our young adults to become successful parents of healthy, long-lived children.
"We have the infrastructure to do this in our existing health and education platforms and a global food system, but must now prioritise improving preconception health."
Professor Janice Rymer, vice-president of the Royal College of Obstetricians and Gynaecologists (RCOG), said: "This highly significant research presents stark evidence of the importance of nutrition and lifestyle in the preconception period.
"We are extremely concerned by the findings that 96% of women of reproductive age have iron and folate dietary intakes below the recommendation for pregnancy.
"This is yet another piece of evidence adding to the overwhelming need for the Government to add folic acid to flour. This simple measure will reach women most at risk in our society who have poor dietary and socioeconomic status, as well as those women who may not have planned their pregnancy."