Toxic levels of the nerve agent used to attack Sergei Skripal and his daughter could still be present at "hot spots" around Salisbury, Government scientists believe.
A small amount of the deadly Novichok substance is thought to have been used in liquid form to target the former Russian agent, 66, and Yulia, 33.
Work is to begin decontaminating nine locations across the city where experts think the substance could still be present, in a multi million-pound operation which could take months to complete.
Asked whether the chemical remains at the same "lethal" level as the day it was put on Mr Skripal's door, Defra's chief scientific adviser Ian Boyd said: "We have to make an assumption that in certain circumstances there will be relatively high concentrations, probably in very, very specific locations, which could be at levels that could be toxic to individuals.
"That's an assumption, it's also one we've tested in some circumstances and we do know that there are hot spots like that around, so we have to make those assumptions that some of the hot spots we've still got to find.
"But those hot spots will still be in the locations we are talking about.
"In these locations, there may well be higher concentrations that we still have to find, but we already know there are some high concentrations within those locations."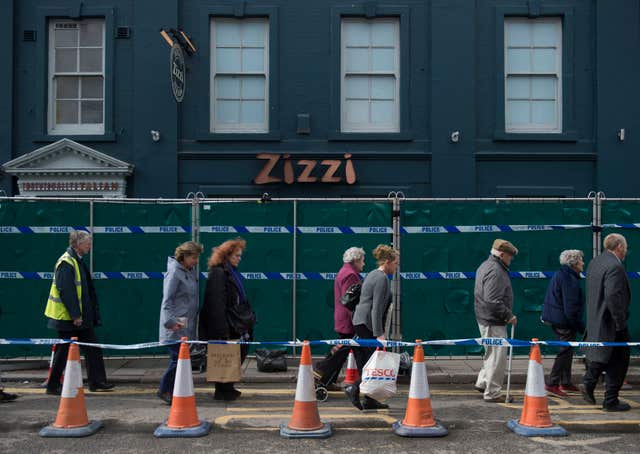 Residents were told the Bourne Hill building, housing Salisbury's police station as well as Wiltshire council's offices will close for up to eight weeks from Friday.
The decontamination work will focus on the evidence room and two lockers inside the station, which were sealed off after the March 4 attack.
Deputy Chief Constable Paul Mills from Wiltshire Police said it would be "business as usual" as operations move to other sites in and around the city.
Other areas earmarked for chemical cleaning include two ambulance stations, a car compound and the home of poisoned police officer Nick Bailey.
Mr Skripal's home, which is still part of the police investigation, will be the last to be decontaminated.