Construction work has begun on a new £225 million light railway linking London Luton Airport with its nearest mainline station.
The project will reduce journeys between the airport terminal and Luton Airport Parkway station to less than four minutes.
Travel to the airport by train currently involves transferring onto road transport or walking one-and-a-half miles.
London Luton Airport is owned by the town's borough council and is the UK's fifth busiest airport with almost 16 million passengers in 2017, up 9% on the previous year.
Andy Malcolm, chairman of the council's airport company, claimed the total journey time from the terminal to London St Pancras station will be quicker than trains serving other airports from the capital's main rail stations.
"This investment will encourage and transform the experience of those travelling to the airport by rail, thereby helping to reduce congestion on the roads," he said.
"The journey time from St Pancras of less than 30 minutes will beat Liverpool Street to Stansted by 20 minutes and will be faster than Victoria to Gatwick too."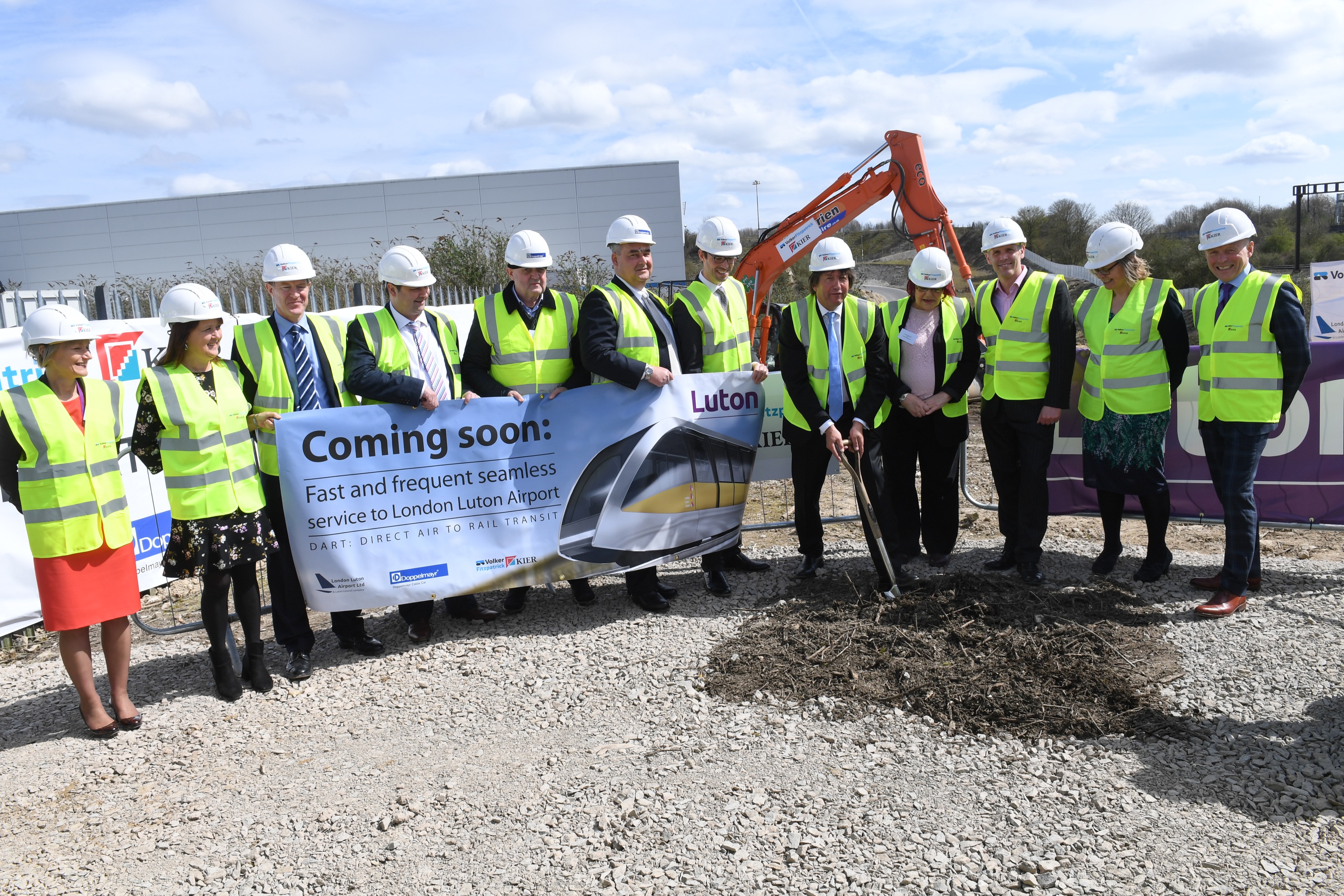 Passengers are expected to be able to include shuttle fares in their train tickets, although they will also be able to pay separately.
Nick Barton, chief executive of the airport, said: "As more and more passengers choose to travel through London Luton Airport, it has never been more important that they can reach the airport easily. The Dart represents a great stride.
"To make the journey even better, we are also calling for the introduction of four fast trains per hour at Luton Airport Parkway station as part of the new East Midlands rail franchise."
A new multi-storey car park and dual carriageway access road have already opened as part of a £150 million redevelopment which will also see the terminal redesigned.
The airport currently serves more than 140 destinations with airlines such as easyJet, Ryanair and Wizz Air.