Families in Northern Ireland spend four times as much money on so-called "treat" foods than fruit and vegetables, according to new data.
Almost a quarter (24%) of the average weekly food budget went on highly processed items like crisps, chocolate and sweets – compared with just 10% on fruit and 7% on vegetables and prepared salads, the Food Standards Agency and Safefood found.
Dr Cliodhna Foley-Nolan, director of human health and nutrition with Safefood, said: "While we all love to treat our kids and grandkids, highly processed foods such as crisps, chocolates and sweets, which are full of empty calories, have become a staple in our weekly shop.
"Unfortunately they're a norm in our children's daily diet and they are not seen as a real treat any more."
The research found that in 2016, on average, households with children forked out £852 on "treats" compared with £317 on fruit and £205 on vegetables.
Broken down, the average family spend on chocolate and sweets was £191; sugary drinks £190; biscuits £125 and crisps £111.

Sharon Gilmore, head of standards and dietary health at the Food Standards Agency, said: "These foods and drinks are mostly high in fat, sugar and salt, and we recommend eating them less often and in small amounts.
"We should all aim to eat a varied and balanced diet based on the Eatwell Guide, which includes at least five portions of fruit and vegetables a day.
"This will help children feel their best and make a big difference to their long-term health."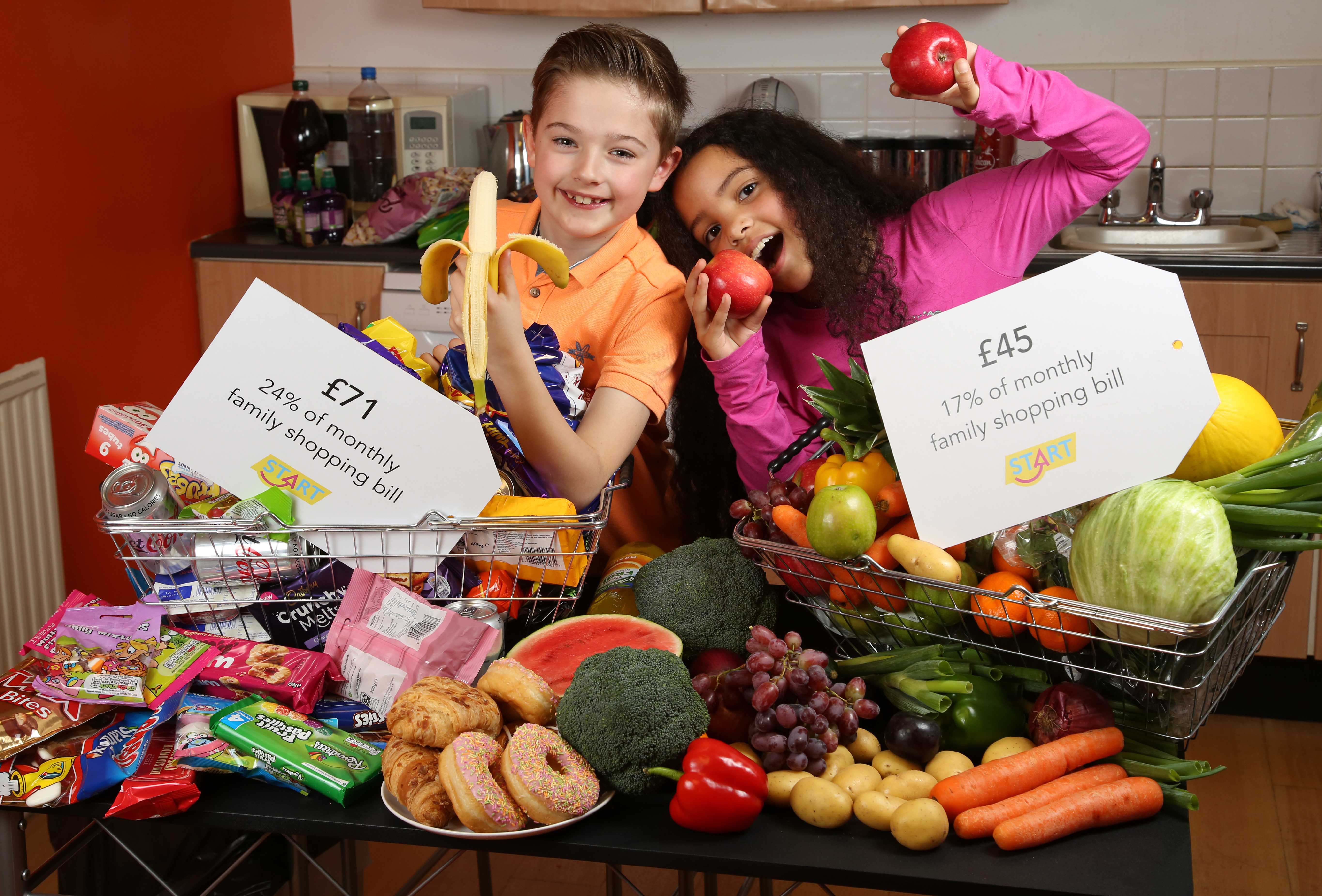 Mary Black, assistant director for health and social well-being improvement at the Public Health Agency, said: "Changing the way that we and our children eat can be difficult, but over time, by making small daily changes, you can have a positive impact on your health.
"For instance, swapping a sugary drink for milk or water, or instead of reaching for the crisps, try some plain popcorn as a snack.
"In addition to making healthier snack swaps, it's also important to recognise that children only need kid-sized portions. At meal times, using a smaller plate for children is a good way of making sure you don't serve up too much."
To find out more about the START campaign and ways to make a healthy, positive start visit www.makeastart.org.