British aid workers fear they may be cut off from supporting hundreds of thousands of Rohingya refugees once the monsoon season hits Bangladesh, after a few hours of rain "completely transformed" parts of the camps.
Last week, the first downpour descended on the cramped settlement in Cox's Bazar, while over the last four days two thunderstorms and strong winds have battered nearby areas.
Those on the ground fear landslides and flooding will cause loss of life, destroy the bamboo-and-plastic shacks, block access roads and potentially turn the area into a breeding ground for contagious disease.
The 54-year-old, from Glasgow, said: "We saw last week a couple of hours' rain completely transformed the camp. Generally the environment is very dry and very dusty, and when the rains hit the dust on top of the ground it went very quickly to quite slick mud, and we found that teams weren't able to actually move into the centre of the camp because of poor access.
"One of the key features of this settlement is the topography of the camp is very hilly and shelters are being built in every area that's possible to actually have, and, when the rains come, the paths in between and up and down the various hills the shelters become completely impassable.
"As we move toward the monsoon period, that could significantly increase, and our worst-case scenario is that we would be put in a situation where teams wouldn't be able to get in to the community for potentially up to a week, maybe even longer."
The BRC has been using more than £1 million donated by the British public from £25.9 million raised by the Disasters Emergency Committee (DEC) to make conditions safer.
Its mass sanitation team have been removing and decontaminating 3,000 litres of waste a day from hundreds of toilets so they do not overspill and contaminate water sources.
They have also been educating 67,739 people on good hygiene in a bid to protect people from the acute watery diarrhoea and other diseases, such as cholera, that unsafe water could bring.
One of the community leaders who attended, 25-year-old Humaira Begum, said she was very excited to relay what she had learned to the 10 households she represents.
The mother-of-four said she was "so anxious, so worried" about the impending weather and that she had not been given enough bamboo or plastic to make her home safe.
She said: "When it rains, I can spend my life averagely, but during a storm, it will be very difficult for me as well as for all the members of my family to lead a better life, because my house isn't strong enough to live properly during a storm."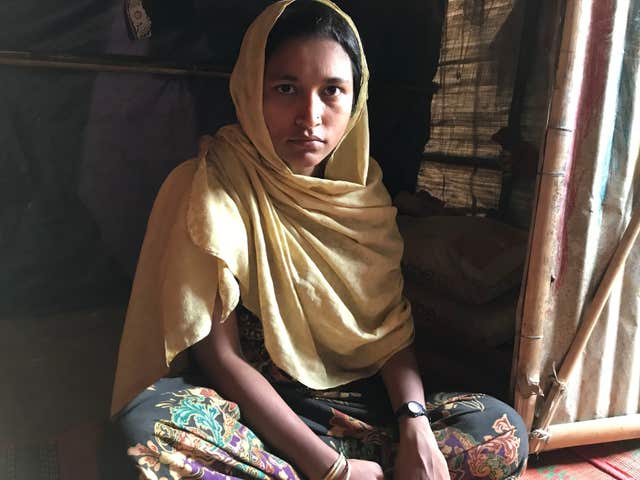 In one of these, Balukhali, the main thoroughfares are being paved with layers of brick to ensure aid vehicles can continue to pass.
Extensive construction has been carried out by aid workers and Rohingya communities to strengthen buildings and improve drainage systems, with arrangements to deliver aid by foot if roads become impassable.
Intricate bamboo bridges stretch a safe path over floodplains, where water levels rose after last week's downpour, with pre-fabricated replacements already being constructed in case they are destroyed by the storms.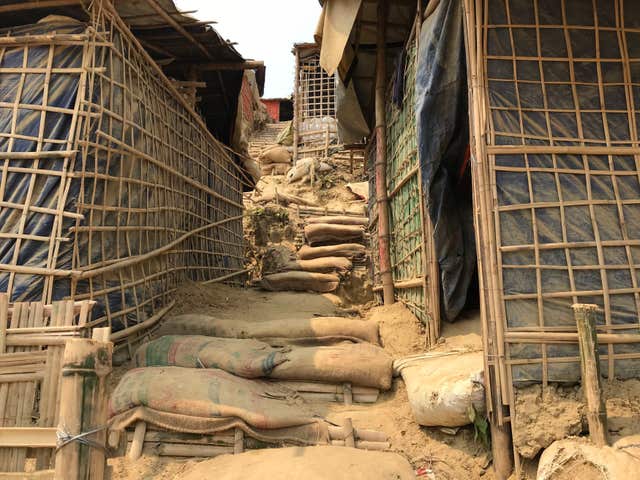 In the last two weeks, 3,400 people have been moved to safer ground, with plans to relocate more than 20,000 in the coming weeks.
Fiona MacGregor, from the International Organisation for Migration (IOM), said it would be "extremely difficult" to secure against the possibility of loss of life given the ground conditions.
Roads were already starting to be churned up and she saw people wading through water after last week's downpour, calling it a "sobering indication of what's to come".
She warned that people might be temporarily cut off but that many of those most at risk did not want to move again, having already fled their homes in Burma.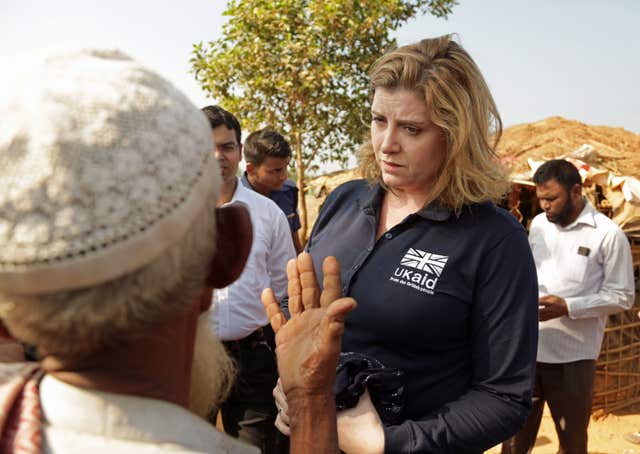 "We cannot mitigate against all disasters; what we have to do is be prepared to respond to those and to help the refugees be as resilient as possible themselves because they are the ones that are in the camp 24/7, they are going to have to be the first responders."
She added: "There are areas that have been flooded. the early rains will be useful, they will allow us to identify some of the areas (most at risk) and I think it might encourage people to move when they actually see the reality."
British aid has helped more than 158,000 people receive reinforced shelter and sandbags, provided 5,000 extra latrines, and ensured almost 400,000 children are vaccinated against cholera, measles and diphtheria, the Department for International Development said.
An appeal launched by the DEC has raised £25 million, including £5 million from the UK Government – £8 million of which has been earmarked for use from April.
International Development Secretary Penny Mordaunt said: "The Rohingya people have suffered so much already and now they are living in constant fear of the imminent floods causing utter devastation and destruction.
"Our swift response can save lives. Right now UK aid is strengthening roads and pathways to ensure vital medication and food can reach the very centre of the camps.
"UK aid is also reinforcing shelters to protect vulnerable families at risk of flood water and landslides."