Prince Louis of Cambridge is the first Prince Louis in the British royal family for more than 100 years.
Earl Mountbatten of Burma, the Prince of Wales's great-uncle, after whom the Duke and Duchess of Cambridge's third child has been named, was a Prince Louis until 1917.
A great-grandson of Queen Victoria and the son of a German prince, he was known as His Serene Highness Prince Louis of Battenberg.
On July 17 1917, the king issued a royal proclamation changing the royals' house and surname from Saxe-Coburg-Gotha to Windsor, and declaring that they would "relinquish and discontinue the use of all German Titles and Dignities".
Battenberg was switched to the anglicised Mountbatten and Prince Louis of Battenberg became Lord Louis Mountbatten at the age of 17.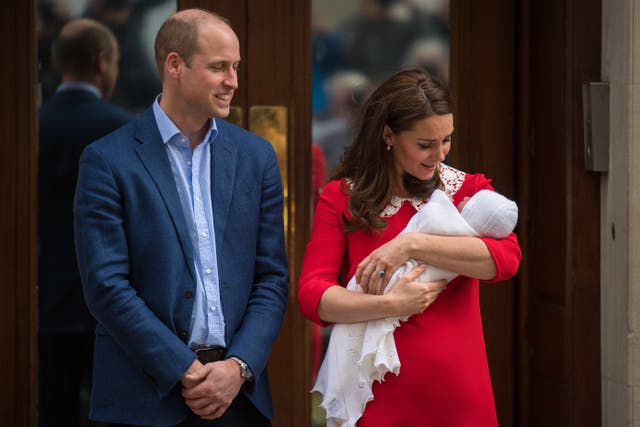 The Duke of Edinburgh, who was Prince Philip of Greece, took the name Lieutenant Philip Mountbatten when he became a naturalised British subject before marrying Princess Elizabeth, now the Queen, in 1947.
For the most part, British princes and princesses do not need a surname, but if they do, such as upon marriage, it is Mountbatten-Windsor.
The Duke of Cambridge has Louis as a middle name.
He is William Arthur Philip Louis, while Prince Louis's older brother Prince George is already George Alexander Louis.
The Prince of Wales and the Duchess of Cornwall now both have grandchildren called Louis.
The three-year-old grandson of the Queen's cousin the Duke of Kent is a Louis – Louis Windsor.
He is the son of Lord Nicholas Windsor, but this Louis is not a prince, nor is he in the line of succession to the throne because he is being brought up as a Catholic.