A set of unused tickets for every match at the Euro 96 football championships has been discovered in an old suitcase.
A valuer at Derbyshire-based Hansons Auctioneers found the tickets – which have a combined face value of £1,680 – among a collection of cigarette cards brought to a valuation by a customer from Stoke-on-Trent.
The owner, who wishes to remain anonymous, believes the tickets may have been stored for more than 20 years in the suitcase, which belonged to their grandfather, but has no idea how they got there.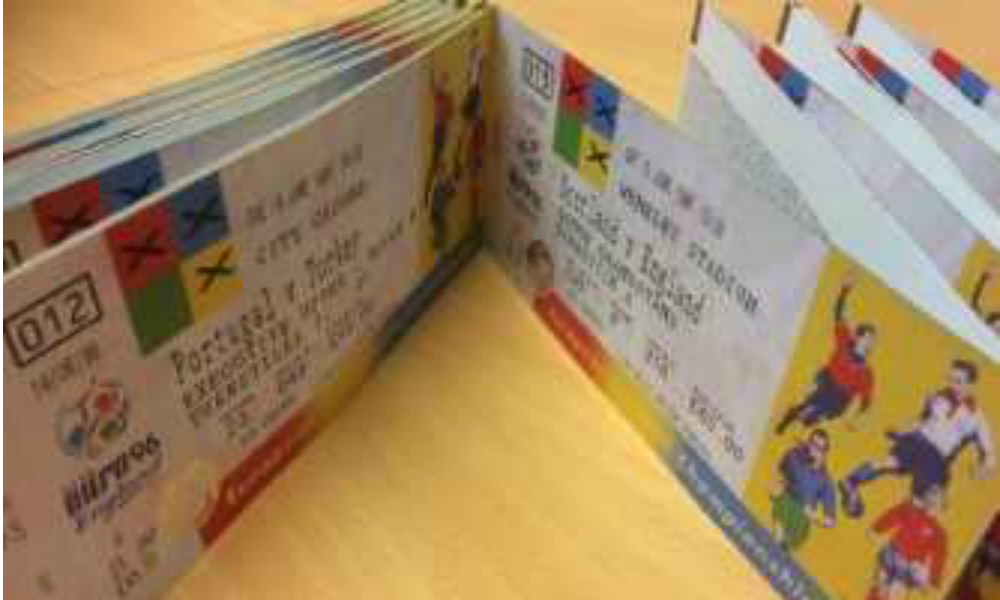 "It's a mystery. All the tickets are printed with the name Ben Edwards. Perhaps they were a competition prize or given to a member of the FA.
"Some of the matches were played on the same day so it would have been logistically impossible to go to them all, unless they were bought to share with friends.
"For any diehard football fan, to think of these tickets going begging is hard to swallow – an entire tournament of matches in England that someone could have watched."
Mr Lofley added: "We have been carrying out research on them and, at this stage, they appear genuine. Football ticket stubs from important games are collectors' items and this set is sure to appeal."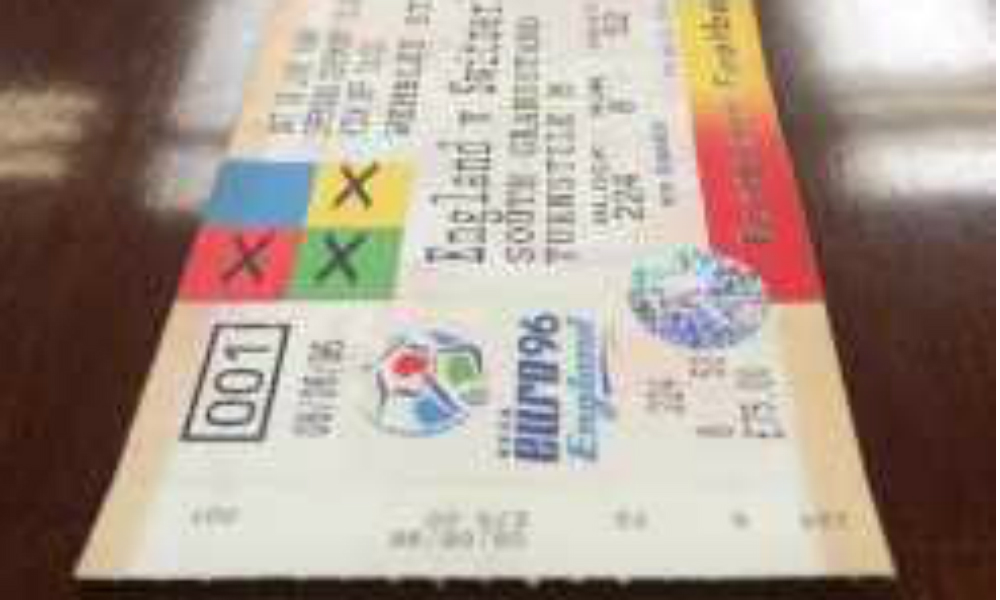 "We were just looking through the cards with the valuer when the tickets got in the way and he pulled them out. He said they might be worth something. Until that second, I had no idea they were anything special.
"I have no idea how they ended up in the suitcase. I don't think my mum was a ticket tout!
"The only thing I can think of is that she picked up the tickets by accident at a car boot sale, table top sale or spring fair as she used to be involved in things like that."
The tickets for 31 matches – including Germany's 2-1 golden goal win over the Czech Republic in the final at Wembley – will go under the hammer on May 23 with a guide price of up to £150.