Sajid Javid has been appointed Home Secretary in a Cabinet reshuffle forced by the resignation of Amber Rudd over the Windrush scandal.
Mr Javid was appointed by telephone by Prime Minister Theresa May the morning after Ms Rudd's departure, and becomes the first Home Secretary from an ethnic minority background.
He was replaced as Secretary of State for Housing, Communities and Local Government by former Northern Ireland secretary James Brokenshire, who has recently returned to Westminster after treatment for cancer.
Mr Javid's first task will be to take some of the political heat out of the scandal which has seen people from a Caribbean background denied access to benefits and healthcare or threatened with deportation despite decades of residence in the UK.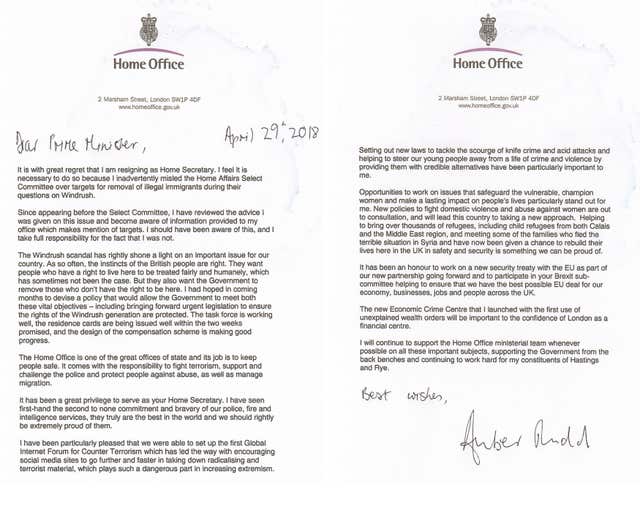 The Hastings and Rye MP stepped down the evening before she was due to make a statement in the House of Commons on the targets and illegal migration, as she faced increasing pressure over the handling of the Windrush scandal.
International Development Secretary Penny Mordaunt takes on Ms Rudd's former responsibilities as Minister for Women and Equalities.