Two England fans are planning an almost 2,400-mile cycling trip to this summer's World Cup in Russia.
Jamie Marriott and Mitchell Jones aim to saddle up on May 25 and pedal from Emsworth, Hampshire, through France, Germany, Poland and Ukraine to reach Volgograd in time to see the Three Lions play their tournament opener against Tunisia on June 18.
The pair, who have previously cycled the length of the UK from Land's End to John O'Groats, are hoping to raise £2,000 for the Bobby Moore Fund for Cancer Research in memory of Mr Jones's youth football coach Brian Randall.
The original plan had been to cycle from Wembley just after the FA Cup final on May 19, but they decided to go from the village Mr Marriott grew up in instead.
"It was my girlfriend's idea – she said, 'why don't you cycle?' – and I thought, 'that's a brilliant idea'.
"I've had a bit of cycling experience – I did Land's End to John O'Groats about four years ago with the same guy.
"At the moment the plan is to get up early when the sun rises and have a casual cycle until it's dark.
"We are confident – that's the only way of going into it.
"There will be ups and downs along the way, bike malfunctions, but with the grit and determination and drive that we have we'll get there.
"There's a lot of people who don't really believe it. My mum is going through the roof."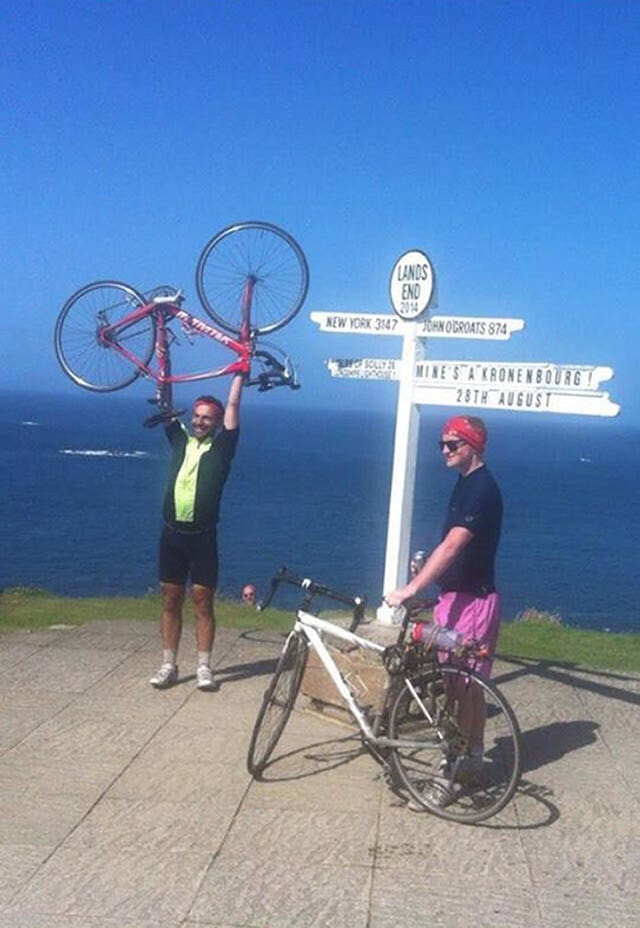 Mr Mitchell, 24, paid tribute to Mr Randall, who coached him at West Sussex youth team Bosham FC, on his fundraising page.
He said: "Big Bri was a larger-than-life character who invested so much of his time and effort into making sure that Bosham FC was a success, it couldn't have been done without him and he'll be missed by everyone whose life he touched."
Mr Marriott said he has travelled away with England many times, including to Marseille in Euro 2016, but he was not put off by fears for fans' safety.
The pair, who became friends when they worked together, have travelled through Russia before on the Mongol Rally.
"Everyone was really, really nice – they are very, very hospitable people," Mr Marriott said.
Visit Wembley to Russia for more details.