A firefighter told a court how she battled heat, smoke and flames to rescue four children from a fatal fire bombing as they slept in their beds.
Janine Chadwick donned breathing apparatus to enter the blaze, crawling on her hands and knees in a forlorn search for survivors of the attack which killed the four siblings, Manchester Crown Court heard.
Demi Pearson, 15, her brother, Brandon, aged eight and sister, Lacie, aged seven, sleeping in a front bedroom, all perished in the blaze at their mid-terrace home on Jackson Street, Walkden, Greater Manchester.
Their mother, Michelle Pearson, 35, was asleep with her youngest child Lia, aged three, in a cot beside her in a back bedroom.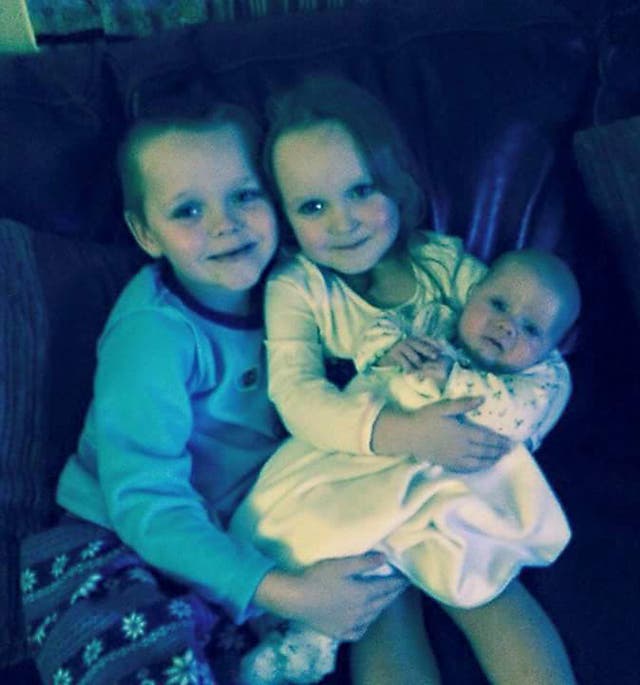 Zak Bolland, 23, along with David Worrall, 25, removed a fence panel from the garden of the Pearsons' home, smashed a kitchen window and tossed in two lit petrol bombs at 5am last December 11, Manchester Crown Court heard.
Both men and Bolland's girlfriend, Courtney Brierley, 20, are on trial over the murders, the result of a "petty" feud with Mrs Pearson's son, Kyle, 16, about £500 damage to a car.
Kyle and his friend Bobby Harris, managed to escape after one petrol bomb landed near the stairs, trapping the victims upstairs as flames engulfed the house.
Neighbours ran out to help but were beaten back by the flames as police, fire and ambulances scrambled to the scene.
"We knew it was a bad fire as we arrived."
Firefighters first found Mrs Pearson and brought her out but the children were still upstairs and Ms Chadwick went inside.
"Obviously the heat, it was really hot, we had to battle against the heat to enter the building," Ms Chadwick said.
The walls up the stairs had crumbled due to the heat and the steps had become a rubble-strewn "slide", so rescuers crawled up on hands and knees, dragging hose reels.
On the landing they split up, Ms Chadwick entering the main front bedroom.
"Immediately I went into the room I started finding the children," she added.
Brandon was found face down, as if trying to crawl out. Ms Chadwick picked him up, passed him to a colleague and he was taken out.
Lacie was found directly behind him, suggesting she was following her brother to try to escape.
She was passed to another firefighter to get her out.
Demi was found on a bunk bed, hands stretched out to the open window.
It was apparent Demi was already dead but Ms Chadwick said they had to get her out, telling the court: "We had to give her that chance."
Lia was found by firefighter Mark Barry, who carried the child outside.
They were both laid out on the road as a team of 15 paramedics worked on them.
Earlier that day Lacie had come to a neighbour's house, Elaine Williams, to borrow a pencil to do her school homework.
Ms Williams dashed out in her dressing gown to see the house ablaze and Lacie being worked on by paramedics.
She told the court: "I became very distressed as I knew nobody was coming out of there alive."
Bolland, Worrall and Brierley deny four counts of murder and three counts of attempted murder relating to Michelle Pearson, Kyle Pearson and Bobby Harris.
Bolland has admitted reckless arson, a charge denied by the other two.
The trial was adjourned until next week.