Almost one in six people believe hay fever can spread like the common cold, a survey has revealed.
High pollen counts are expected in parts of the country across the Bank Holiday weekend, but research by the Met Office found many are unaware of the causes and symptoms of the allergy.
The forecaster urged sufferers to check pollen levels daily throughout the summer to help monitor their condition.
Of 2,000 British people surveyed, 16% thought hay fever could be passed from person to person.
Around a fifth (21%) did not realise a runny nose could be a symptom of hay fever and one in five (22%) thought sufferers should keep the windows open to let clean air inside when they were affected.
More than a third (36%) believed pollen count was measured by a society of beekeepers, who record the number of bees pollinating plants in their local areas, rather than by monitoring sites across the country.
Temperatures could reach 27C (81F) on Monday and between 23C (73F) and 24C (75F) is forecast widely, the Met Office said.
This could make it the hottest early May Bank Holiday on record, breaking the 23.6C (74F) previously set on May 3 1999.
Met Office spokeswoman Nicola Maxey said: "If you get a big spell of dry, warm weather you expect the pollen counts to go up."
Lloyds Pharmacy, which has joined forces with the Met Office to provide advice to sufferers, recommends keeping windows closed when at home and overnight as most pollen is released in the early morning and falls to the ground in the evenings when the air cools.
It also suggests showering and washing hair after being outside to remove any pollen.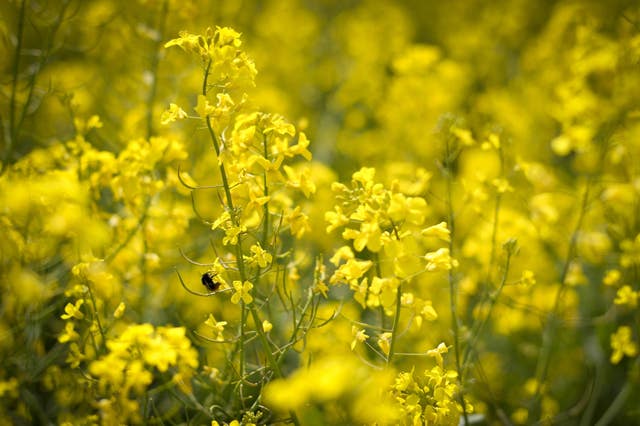 Tree pollen is the most prevalent at this point in the season, but grass pollen – which affects around 95% of sufferers – will build throughout May.
Urban areas often have lower pollen counts than the countryside, but the combination of air pollution and pollen can bring on hay fever symptoms.