The last plants have been planted at Kew Garden's Temperate House as it reopens following a major restoration.
The world's largest Victorian glasshouse, which was first opened in 1863, is now home to 10,000 plants from the world's temperate regions, including some of the world's rarest and most threatened species.
Described by Sir David Attenborough as a "breathtakingly beautiful space", the glasshouse has undergone the largest restoration project in the history of the Royal Botanic Gardens, Kew, since it closed its doors in August 2013.
During that time the entire framework of the building at the botanic gardens in west London has been repaired, with thousands of panes of glass replaced, along with intricate ironwork and paved flooring.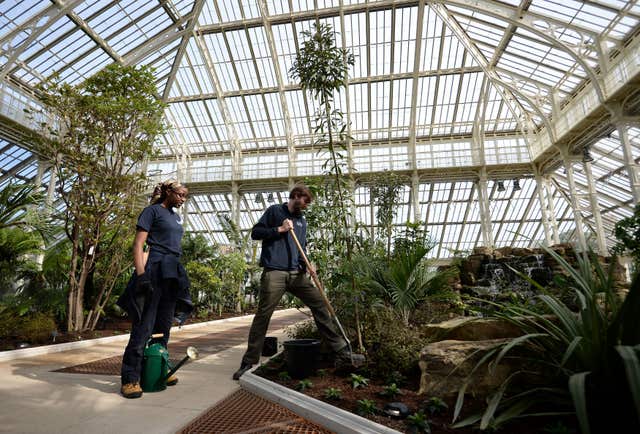 The restoration was made possible with nearly £15 million from the National Lottery, as well as contributions from the Environment Department (Defra) and other corporate and private donors.
Richard Barley, director of horticulture at Kew Gardens, said: "It's been amazing watching this project unfold, the building emerge gloriously and some of the world's rarest plants safely reach their home.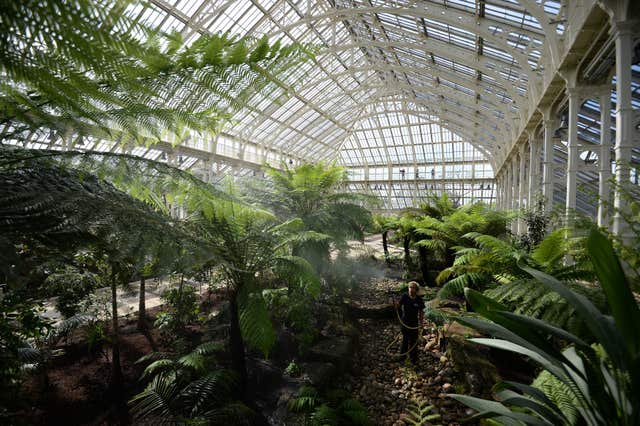 "The Temperate House is a glistening cathedral where the new glass allows the sun to stream in and the ironwork has been restored to its glossy best.
"And I'm most excited that it is for everyone, from young to old, for budding gardeners or aspiring artists, for those making a pilgrimage from great distances, and for our local community, we hope every visitor will see plants in a new light".