The boss of UK Power Networks has come under scrutiny after the firm was forced to order an investigation into a multimillion-pound contract awarded to a company in which his son is a senior director, it can be revealed.
According to documents seen by the Press Association, the company, which is responsible for delivering electricity to south-east England, asked KPMG to carry out a "forensic investigation" after a whistleblower raised concerns over chief executive Basil Scarsella's family ties.
The probe related to an IT contract, understood to be worth £75 million, awarded by UK Power Networks to a firm called Enzen where Mr Scarsella's son David is business operations director.
The whistleblower alleged that the contract was awarded unfairly, citing conflicts of interest due to the father-son relationship, and flagged serious problems with the procurement process.
The individual also questioned Enzen's financial stability, the documents show.
While KPMG found that "no evidence of any wrongdoing by UK Power Networks or its employees was identified", details of the probe are likely to raise serious questions over how consumer's money is being spent.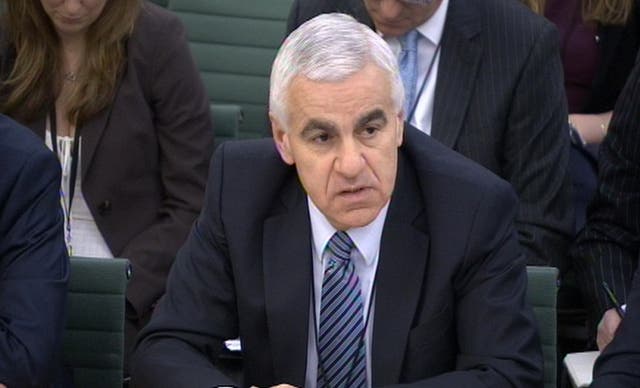 The group raked in £1.7 billion in revenue last year and made an operating profit of £1.2 billion.
The average British customer pays £83 per year for electricity distribution costs, according to regulator Ofgem.
UK Power Networks is owned by CK Infrastructure, which in turn is ultimately controlled by Hong Kong billionaire Li Ka-shing.
Basil Scarsella was once on Fifa's executive committee. Son David is an-ex Barnsley goalkeeper.
UK Power Networks said in an emailed statement: "Independent assessors reporting to our chairman of the audit committee have investigated this allegation and found no evidence of any wrongdoing by UK Power Networks or any of its employees.
"The independent report was subsequently reviewed by the Board of UK Power Networks and the matter has been closed."
The company went on to stress that Basil Scarsella had declared a conflict of interest to the board and "removed himself from the process at an early stage".
Regulator Ofgem has been made aware of KPMG's probe but is not thought to be taking any further action.
A spokesperson for Ofgem said: "We cannot comment on the allegation as it is a matter for UKPN.
"We would expect any regulated company that receives an allegation of impropriety to ensure that it is investigated independently and thoroughly."
KPMG declined to comment, Enzen could not be reached for comment.