The victim of an acid attack was "screaming in pain" as bystanders poured 10 bottles of water over her face, witnesses have said.
Shopkeepers and passers-by rallied to help the woman after she had a noxious substance sprayed into her mouth while on a bus in Brixton, south London on Tuesday.
Witnesses said the victim, who police said is in her 20s, ran screaming from the bus and ran through Reliance Arcade shopping centre off Brixton Road begging shopkeepers for bottles of water to pour on her face.
One stall holder, who asked not to be named, said: "Her face seemed okay but she kept asking for water saying her face was burning – she was panting, trying to breathe.
"She ran into the arcade and after that I didn't see her again because so many people came, an ambulance and a lot of police."
Rafiq Mohammed, 39, who also has a stall in the arcade, said he poured 10 bottles of water on her.
"She went in to my shop and she was lying on the floor saying someone had sprayed something in her mouth.
"A few of us tried to call her but she was just screaming in pain. We poured 10 bottles of water over her face."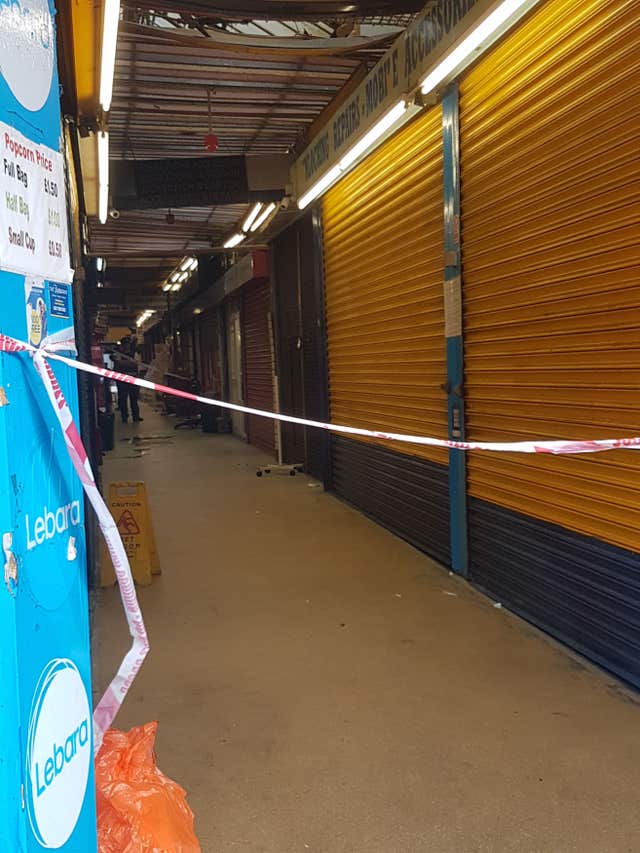 Police said the suspected attacker was a man, and that the assault, which was being treated as GBH, was targeted, not random.
The woman, who was taken to hospital, suffered no major burns and her condition is not life-threatening or changing.
A spokeswoman for London Ambulance said an ambulance crew, two cars, an incident response officer, and its hazardous area response team were sent to the scene.
Fire crews were also called to assist police.
This comes after three people were hurt when they were doused with a "noxious substance" during a fight between two groups in Shacklewell Lane in Hackney, east London, at around 5.20am on Sunday.