A senior state trumpeter taking part in the royal wedding of Prince Harry and Meghan Markle has promised his team will perform like they are the best in the world.
The gold-jacketed brass players from the Band of the Household Cavalry are regulars at major state occasions where the Queen is present, as well as at national events and anniversaries.
Trumpet Major Matthew Screen told the Press Association he will be playing along with five others in the organ loft during the ceremony at St George's Chapel in Windsor on May 19.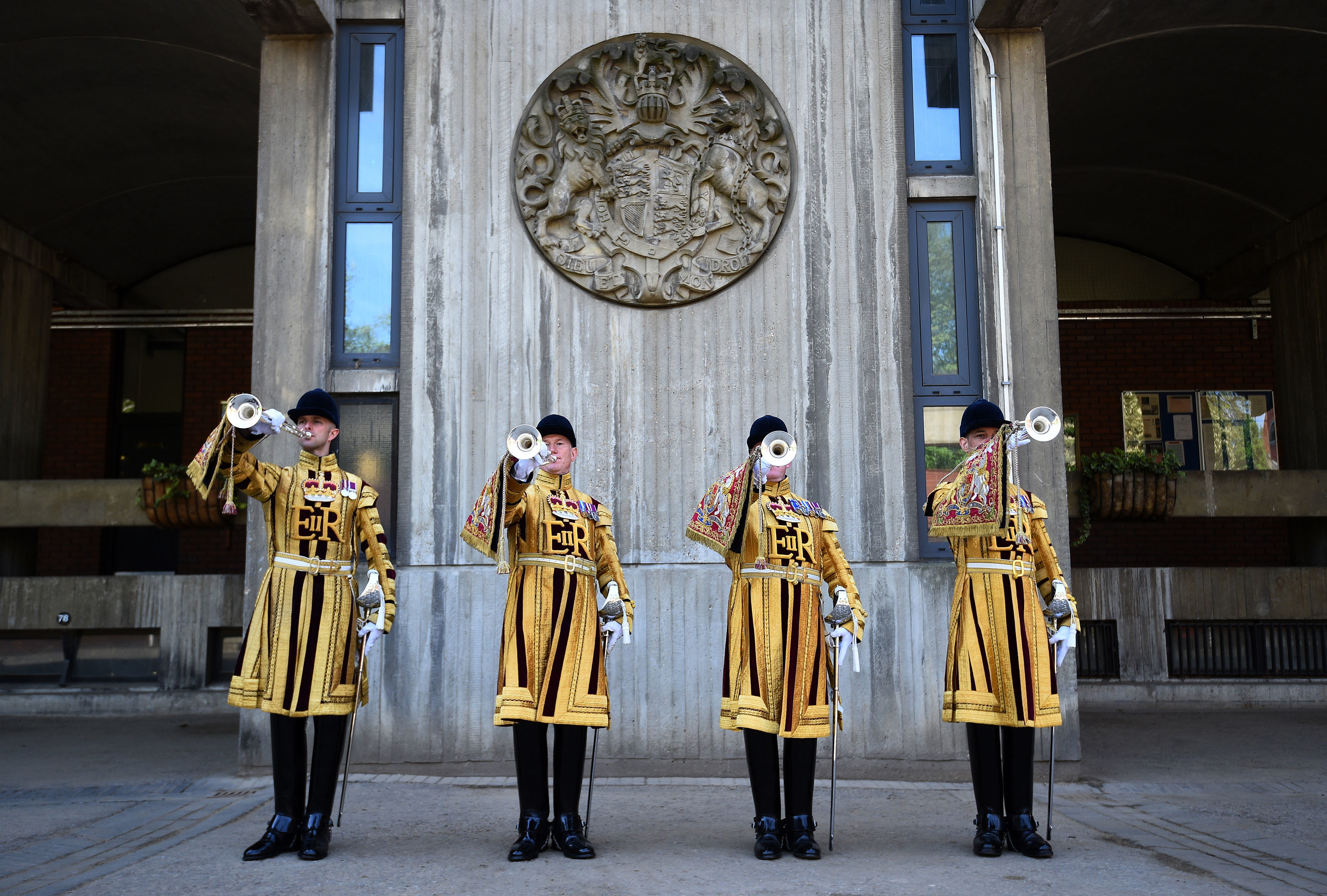 Unable to reveal what the melodic blasts played at the wedding will be, Trumpet Major Screen, who has been in the military for 27 years, said all he can say is that they will be fanfares.
This will include the Royal Salute for the entrance of the Queen and another for the arrival of the bride, Ms Markle.
Quizzed on what the pressure is like, he said: "For me it is all about instilling enough confidence in the guys, and training and preparing that well that we are prepared until we can't get it wrong.
"We have already got it right, we are a very, very experienced team, we have played at all sorts of major occasions for many years.
"This (the wedding) is massive, isn't it? Eighty billion people might be watching live on television – it is a lot of pressure.
"But at the end of the day when it comes to being in that chapel, we are the best in the world at what we do – and we will perform like we are."
Trumpet Major Screen said over his time with the state trumpeters since joining them in 1995, he has played for prominent individuals on state visits, as well as Tina Turner and Nelson Mandela.
He has also played at events including Euro 1996, the London 2012 Olympics, the Eurovision Song Contest and appeared on Britain's Got Talent.
Since he was a child Trumpet Major Screen said he can remember seeing the state trumpeters on television and deciding then that he wanted to join their ranks.
"Now, 27 years later here I am as Trumpet Major in charge of it, leading the team," he added.
"Every time we wear this uniform and every time we go out, it is a massive privilege."