Actress Susan Hampshire has said she was "overwhelmed" and "emotional" to receive a CBE.
She was presented with the award for services to drama and charity by the Princess Royal in a ceremony at Buckingham Palace on Wednesday.
"I found it very emotional, really moving," she said.
"I'm very lucky and feel rather overwhelmed to be the lucky one to receive an award."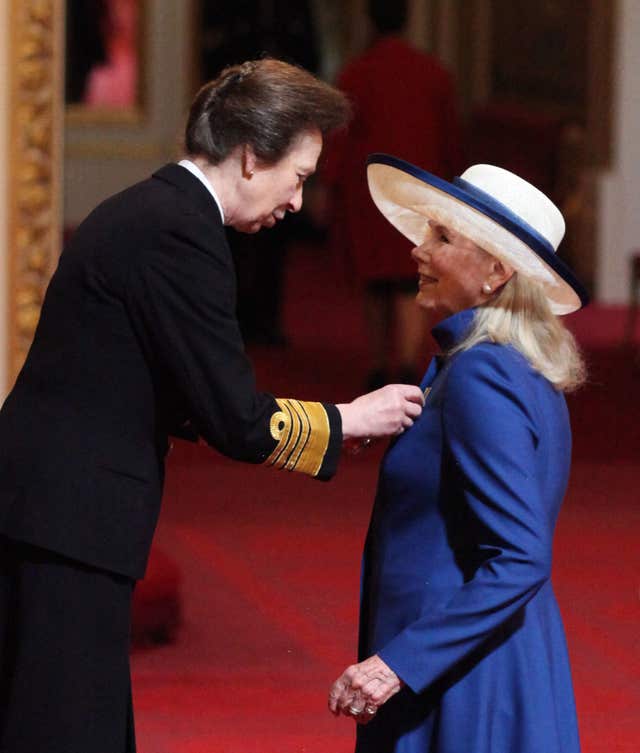 "That's probably the most useful contribution I've made," she said.
She added: "I was diagnosed with dyslexia at the age of 30 quite by accident.
"I just thought I was word-blind or stupid before then."
She said dyslexia "wasn't recognised" as a learning difficulty at the time.
Hampshire is a carer for her husband, Sir Eddie Kulukundis, a former theatre producer, who suffers from dementia.
She said: "I was a full-time carer for 10 years and find it very stressful when people turn up to replace me.
"I'm finding it more of a challenge than I thought I would."