A historic Welsh castle that once appeared in an episode of Doctor Who and is on the market for £1 million is attracting "huge amounts of interest".
Prospective buyers are advised to "act quickly" if they want to be in with a chance of snapping up Penllyn Castle, an eight-bedroom mansion in South Wales' Vale of Glamorgan, according to Anthony Clay of estate agents Knight Frank.
Mr Clay said he doubted if the property would stay on the market for long as it was generating "huge amounts of interest".
Mr Clay said the estate was "handsome but tired" and in need of refurbishment.
"It is priced to sell," he said. "But buying it for a million quid is just the start.
"It is going to take twice that to really refurbish it."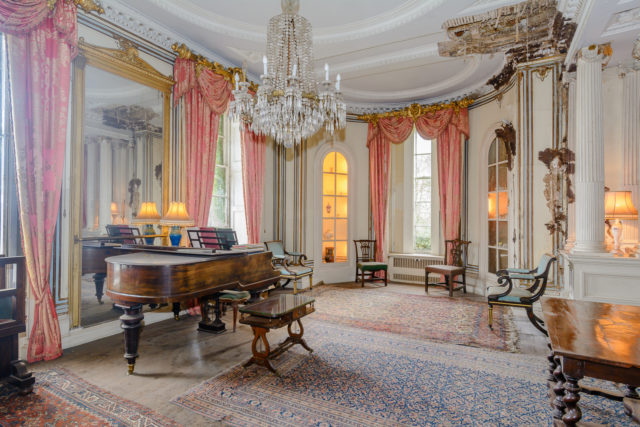 The 72-acre estate near Cowbridge also includes an unused cottage, coach houses, stables with original stores and a water tower, a walled kitchen garden and a gardener's cottage.
The grounds include a number of ponds, formal gardens and a long belt of woodland.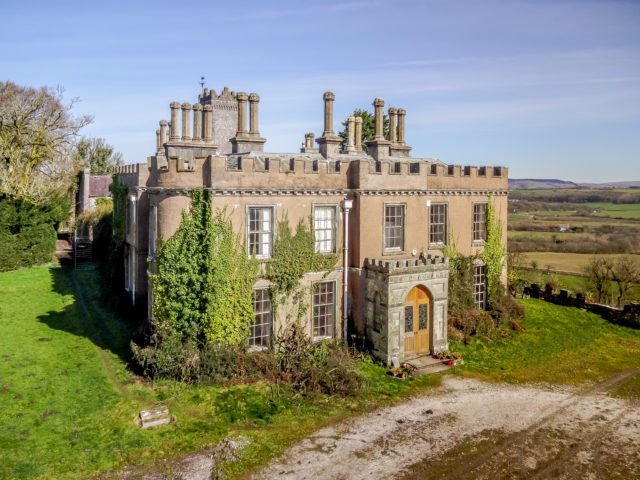 It featured in Tooth And Claw, a 2006 episode of Doctor Who which saw David Tennant's Time Lord battling a werewolf in the 19th century.
The castle enjoys views over the Vale of Glamorgan to the Bristol Channel and Somerset Hills.
Asked what the new buyer might do with the property, Mr Clay said he "suspected it would be a home", but said that using it for weddings or turning it into flats were other possibilities.
He added that he thought the property would be sold "within a couple of weeks".