Members of the band Frightened Rabbit have visited a marina where the body of singer Scott Hutchison was recovered.
Owners of Port Edgar Marina in South Queensferry considered cancelling an open weekend event after his body was pulled from the water on Thursday evening.
But on Friday night members of the band visited the marina near Edinburgh to privately lay a floral tribute.
A spokeswoman for Port Edgar Marina said: "The band visited the Marina on Friday night to lay a tribute, but they were unaccompanied and did not speak with anyone during their private moment as the Marina was closed."
The band's management team and record label urged the marina owners to go ahead with the two-day event which continues on Sunday and will raise money for the Scottish Association of Mental Health (SAMH).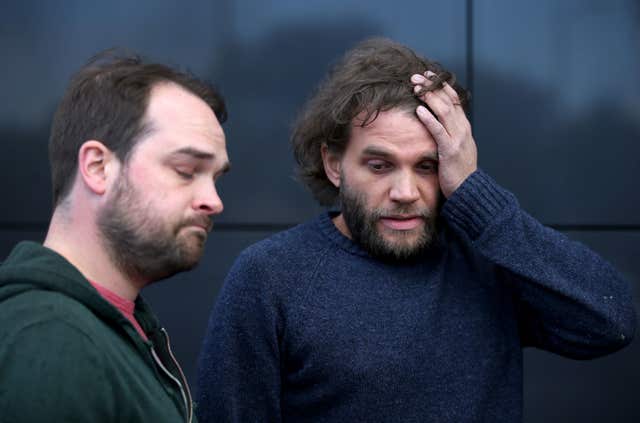 "We made contact with Frightened Rabbit's management team, record label and other representatives on Friday to make them aware of the plans for our open weekend activity and in consultation with them, we took the decision to go ahead with our planned activities.
"Scott had spoken publicly about his mental health issues, so Port Edgar Marina has chosen to support the SAMH this weekend, in an effort to raise money for the charity during the open weekend."
The 36-year-old went missing in the early hours of Wednesday after disappearing from the Dakota Hotel in South Queensferry around 1am.
His body was found on Thursday night around 8.30pm.
Marina bosses, who will continue the open weekend event on Sunday, wanted to make their own donation to the charity to pay tribute to the singer.
Mr Aitken said: "Every year one in four of us in Scotland will experience a mental health problem. If you don't personally, the chances are you will know someone who does.
"The marina will be making its own donation to SAMH and will also be donating all parking charges collected this weekend."