A veteran antiques dealer trading in the shadow of Windsor Castle has invited Meghan Markle to browse his wares before he retires.
Bruce Sutton, who is closing up shop after more than three decades running Berkshire Antiques on Thames Street, said the former actress may find a hidden gem.
The 68-year-old said: "She probably gets her jewellery on Bond Street or something, but I'll be open on the day if she wants to pop in.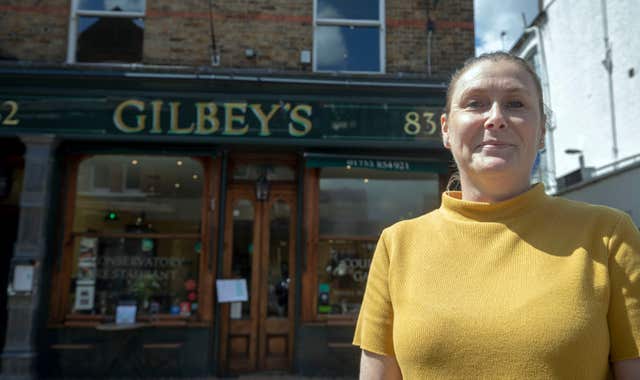 Mr Sutton is one of many in Windsor and Eton set to open their businesses' doors to the tens of thousands flocking to the towns for the royal wedding.
Emma Brett, a manager at Gilbey's restaurant and hotel on Eton High Street for 17 years, said: "I have seen every road being tarmacked, every tree being pruned and every lamppost being painted. Windsor is going to look amazing."
The 46-year-old, whose mother was the first waitress at the restaurant in the 1970s, added: "The first call I got was from an Australian News channel looking for rooms for 100 guests."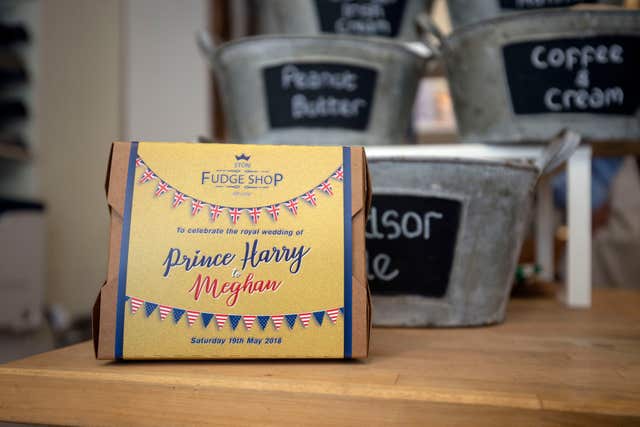 "We've been here I think 42 years and certainly we're the oldest independent restaurant. These walls have seen a lot, but we're very discreet.
"Windsor has always done its royal duty – don't worry, we're well practised."
Skipper Nathan Mobey, who works for French Brothers boat cruises, said he expects to take thousands into the heart of Windsor for the big day.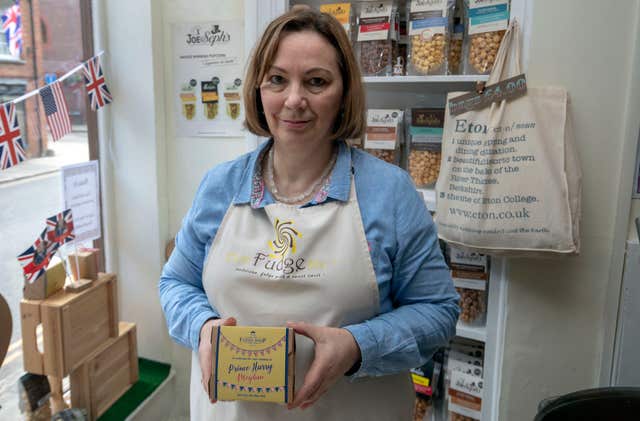 "It's good for the town, it will be busy that's for sure, and at least it isn't in London this time.
"I've heard the pubs are going to be open later as well which isn't a bad thing."
Elsewhere Heather Shelley, who runs Eton Fudge, said she has taken orders for her commemorative sweet box from China to Argentina.
The special treat has both Eton Mess and American Cheesecake flavoured fudge in a nod to the couple's roots.
She said: "It was a good chance to do something a bit quirky.
"It has made me feel part of the wedding, which has certainly lifted up people's spirits around the town, there's a good buzz.
"I think the younger royals are changing things and getting the public on their side. You can feel it."
Just down the road, on Eton High Street, is a striking display of wedding-themed souvenirs in the shop of Peter Bowes.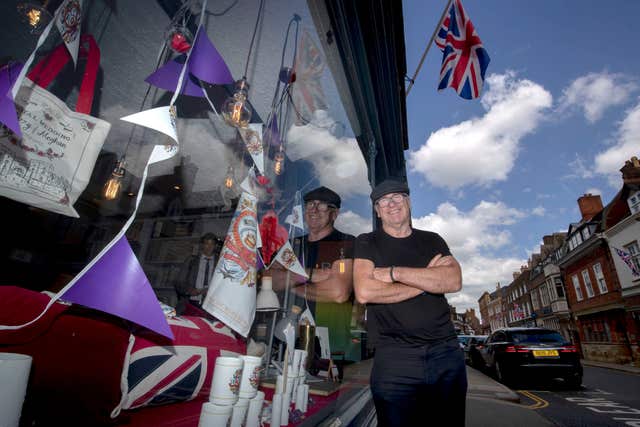 Sales from the range will be put into helping the borough's homeless, buying necessities like hot meals and toiletries.
It is in response to a row which broke out in January after council leader Simon Dudley said the homeless would paint Windsor in a "sadly unfavourable light" when the world's eyes were fixed upon the town.
Mr Bowes said: "I don't know what he was thinking, he must have listened to some of the snobs of Windsor. Everyone kicked up about it though.
"It's not like they want to be homeless, they just fell off.
"I'm hoping one of the royals speaks up about it.
"Quite a lot of people have been buying the mugs, I've sold £200 worth so far and that all goes back to help them with stuff like shaving kits, you know.
"This wedding is going to generate billions, let's be honest. Let's give something back."