Vodafone has announced chief executive Vittorio Colao will step down on October 1 after more than 10 years at the helm of the mobile phone giant.
Mr Coloa, who took on the role in July 2008, will be succeeded by group chief financial officer Nick Read, who will become chief executive designate from July 27.
Mr Read will be replaced by deputy chief financial officer Margherita Della Valle on July 27, which is the date of Vodafone's annual shareholder meeting.
Mr Colao said it had been a "real privilege to lead the group through a decade of massive strategic transformation".
He said the group's "strategic transformation is nearing completion", but said Vodafone was "starting to write a new chapter".
"It's a new chapter that will take five years and beyond to be written… and it's right to start with a new dedicated management team."
News of the changeover at the top came as Vodafone's full year results revealed it swung out of the red with bottom line profits of 2.8 billion euros (£2.5 billion) against losses of 6.1 billion euros (£5.4 billion) the previous year, when it was knocked by a mammoth hit on its Indian arm.
The group reported a 15.4% rise in annual earnings to 4.3 billion euros (£3.8 billion) for the year to March 31 despite revenues falling 2.2% to 45.6 billion euros (£40.1 billion).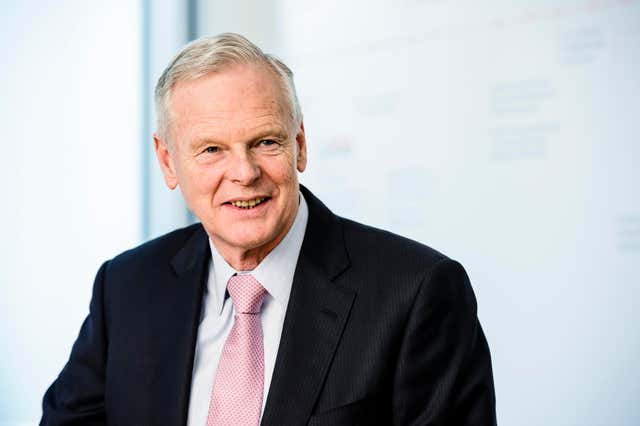 He said: "He has been an exemplary leader and strategic visionary who has overseen a dramatic transformation of Vodafone into a global pacesetter in converged communications, ready for the Gigabit future.
"Vittorio will leave as his legacy a company of great integrity with strong inclusive values that is exceptionally well-positioned for the decade ahead."
Mr Colao's successor takes on the top job at a time of change for the group, which has just struck an 18.4 billion euro (£16.2 billion) deal that will see it snap up a raft of Liberty Global assets across Europe.
It announced the takeover last week to buy operations in Germany, the Czech Republic, Hungary and Romania – helping it become "the leading next generation network owner in Europe" with a total reach of 110 million homes and businesses, including wholesale arrangements.
Mr Colao said Mr Read and Ms Della Valle were were the best people to take the group into its next stage, adding that the management team he has created would be his "real legacy".
Mr Kleisterlee added: "Nick has been the co-architect of the group's strategy together with Vittorio, combining extensive international operational and commercial leadership with world-class financial acumen.
"I am confident Vodafone will benefit greatly from his experience, insight and wisdom in his new role as group chief executive."
Vodafone's results showed underlying earnings – the company's preferred profit measure – rose 12% on an organic basis to 14.7 billion euros, ahead of the company's guidance of 10% organic growth.
The group said it expects underlying earnings to grow organically by between 1% and 5% in the new financial year.