Prince Harry and Meghan Markle's wax figures stopped traffic in Windsor on Wednesday afternoon during their first public unveiling before Saturday's royal wedding.
Made by Madame Tussaud's, the famous duo's life-like figures were revealed to surprised passers-by outside Windsor Castle and Eton Bridge.
Work on Ms Markle's figure began when the couple announced their engagement in November 2017 and it includes the same dress she wore during their first TV interview.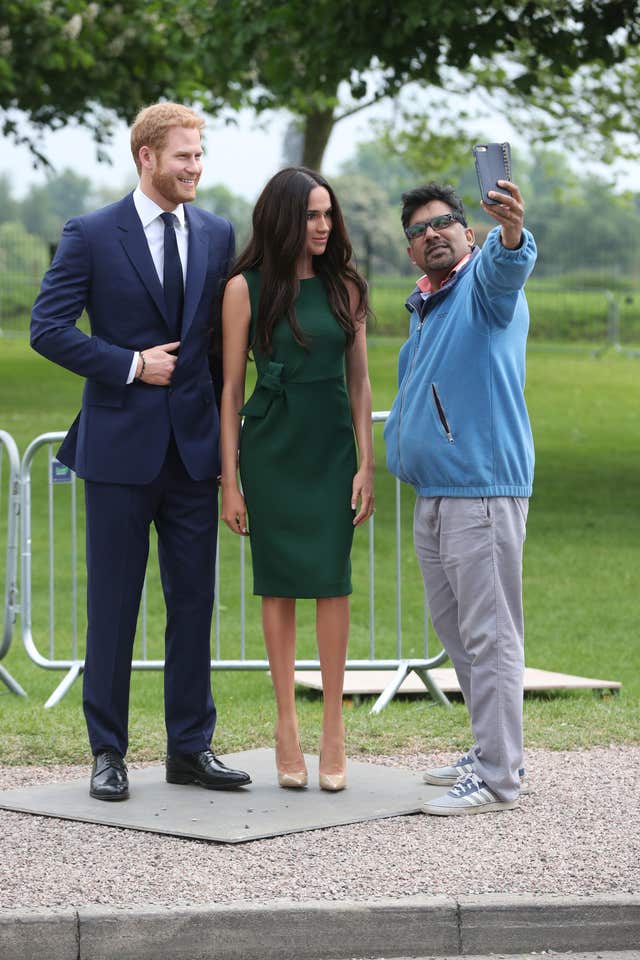 Waving union jacks and posing for selfies with the figures, locals and tourists enjoyed the surprise unveiling.
One of them, 55-year-old Jane from Eton, said: "The hype for the royal wedding has been absolutely wonderful. It's very exciting. We will be there on Saturday!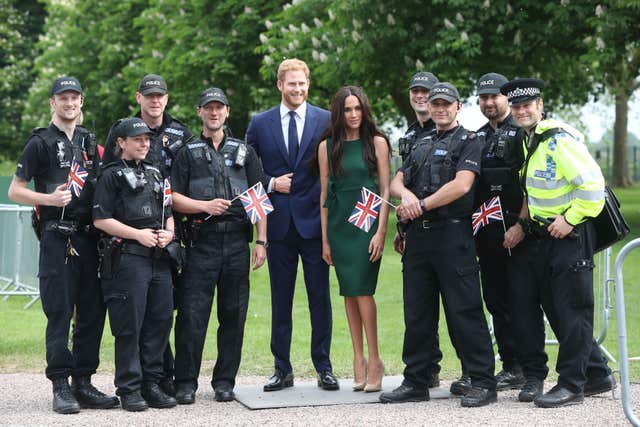 Diane, 53, from Minnesota, whose holiday to the UK happened to coincide with the royal wedding, said: "The wax figures are brilliant. They look perfect – look at her shoes! Her skin really does look like real skin.
"We are all very excited!"
The figures will be officially unveiled on Saturday at Madame Tussaud's in London.
Neither Prince Harry nor Ms Markle had a sitting for the figures.