An 85-year-old woman found dead at her home following a "cowardly assault" has been described as "incredible" and someone who was "always happy".
Rosina Coleman was discovered by a handyman at her home of about 50 years in Ashmour Gardens, Romford, east London, at about 11.30am on Tuesday, police said.
The former seamstress was a mother of two and had lived on the road for decades with her husband Bill, who died about 11 years ago, neighbours said.
"I can't think of anybody that would want to harm her.
"She was a seamstress and still made all her own clothes, she made a suit a week, a very incredible person.
"She lost her husband around 11 years ago and took it terribly. She couldn't face the world."
Detectives have launched a murder investigation, with a post mortem expected to be carried out on Thursday.
Mrs Coleman's family have been informed and so far there have been no arrests.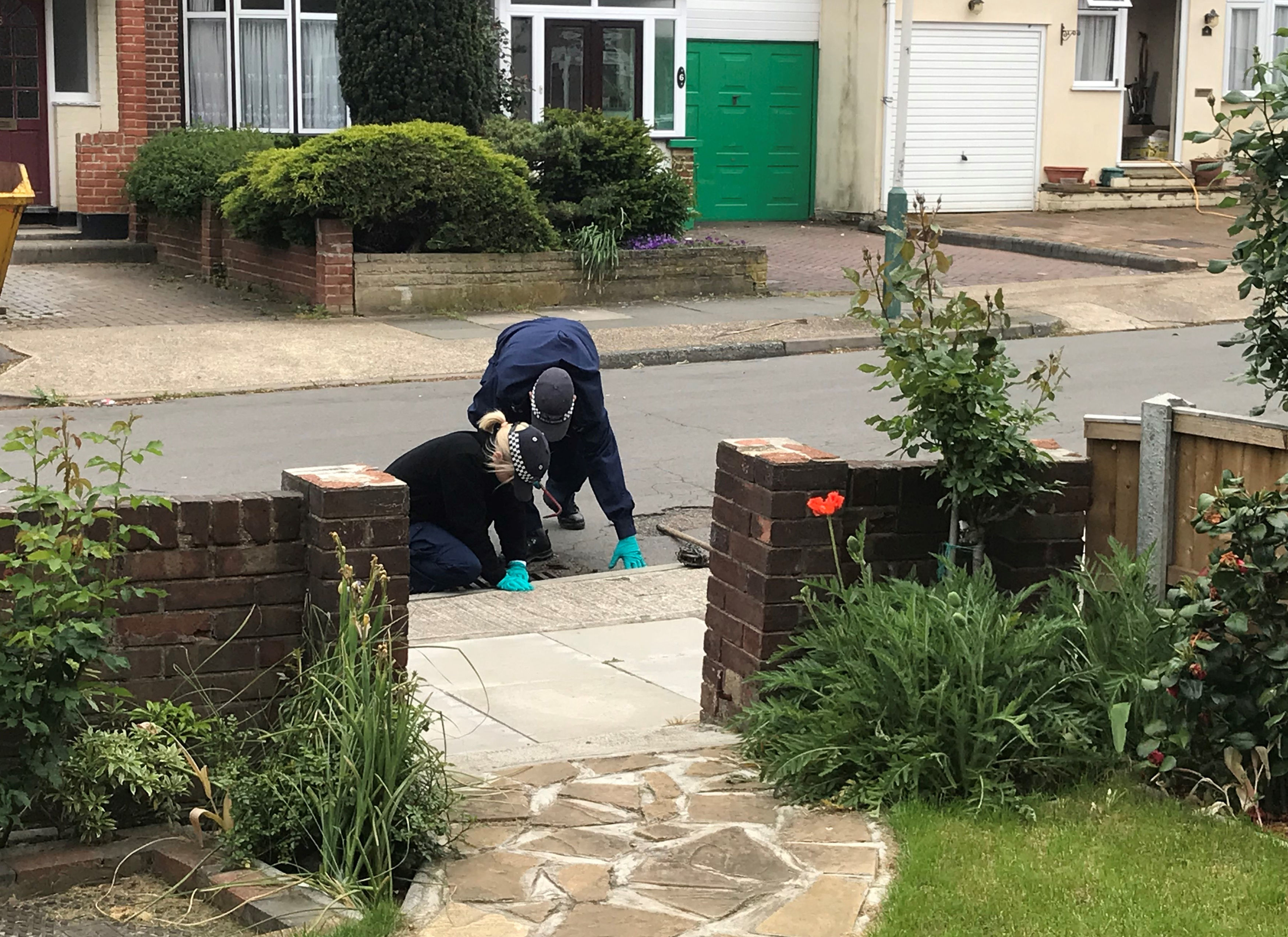 Mr Mckeown, who lives on Priests Avenue, said he would often pass Mrs Coleman while walking his dog and "she always wanted to have a good chat".
He added: "I thought she must have had a heart attack or something, I didn't dream of anything untoward like this.
"It's barbaric, absolutely barbaric."
On Wednesday a forensics tent was seen erected in the garden of Mrs Coleman's property, with a tarpaulin sheet drawn across one of the glass windows.
Officers searched nearby drains and bushes while forensics teams worked inside the house.
Jackie Harwood, 72, said she would meet Mrs Coleman on Saturdays for British Legion events at the Romford branch.
She said: "She was a lovely person who was always happy, always dancing.
"She was popular and would cook bread pudding and bring it in for everyone. She would always talk about her family as well.
"This is just terrible, everybody is shocked."
Detective Inspector Paul Considine, of the Homicide and Major Crime Command, said: "This is a despicable incident in which the victim, an elderly lady who lived alone, had been subjected to a cowardly assault that left her with serious injuries.
"She was discovered by a handyman working at the address.
"We suspect the incident to have occurred between 7.30am and 11.30am on  May 15.
"I want to ask anyone who saw or heard anything suspicious to call police immediately.
"Did you hear anyone in distress or notice someone in the area who may have looked out of place?
"Even a fragment of information is beneficial to our investigation.
"It is imperative that we find those responsible for this horrendous offence."