Meghan Markle's former drama teacher, the 1940s film star Gigi Perreau, will join ITV's live coverage of her marriage to Prince Harry.
Perreau, a child actress who was honoured with a star on the Hollywood walk of fame, will be joined by the likes of singer Emeli Sande as the broadcaster revealed its line-up of guests ahead of Saturday's nuptials.
India Hicks and Clemmie Fraser, two individuals with a understanding of how royal occasions work after their experience as Princess Diana's bridesmaids, will also be on hand as will Prince Charles' former press secretary, Patrick Harrison, and historian and royal biographer Robert Lacey.
Omaar will be in Lesotho at Sentebale, a charity co-founded by Harry, while there will also be coverage from Kabul at a screening at the Welsh's Guards base in Afghanistan and a party in Harry's Bar in New York which has been renamed Harry and Meghan's for the occasion.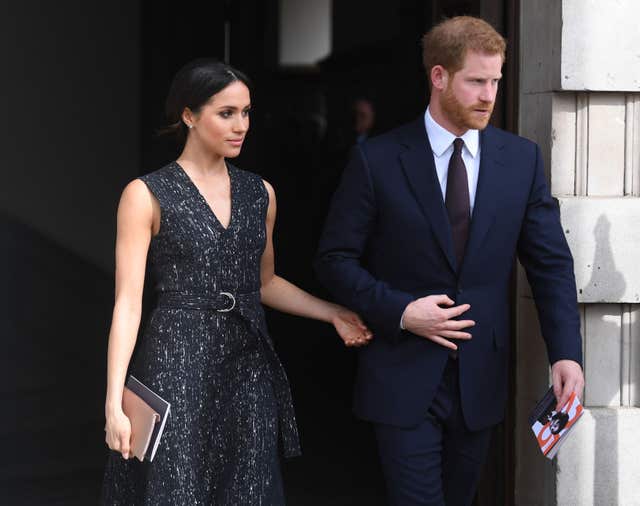 Royal Editor Chris Ship will join Hossain at Cliveden House as Ms Markle departs for Windsor with her mother while Hawkins will be joining members of the public who have been invited to celebrate as events unfold in the castle grounds.
Along the procession route, Charlene White will be soaking up the atmosphere with crowds on the Long Walk, Emma Murphy will be positioned in Windsor town centre and Sangeeta Bhabra will be joining celebrations at the Windsor Castle pub.
Kylie Pentelow will join veterans at Help For Heroes, a charity long supported by Harry, at a recovery centre in Wiltshire.
Etchingham said: "I'm delighted to be working on the Royal Wedding – and teaming up again with Philip, just as we did in 2011 and for the Diamond Jubilee. It'll be a day of big celebrations not only in Windsor but around the country – and it'll be huge fun capturing the spirit of a great British occasion."
Schofield said: "So happy to be back with Julie, my Royal Wedding partner (we don't get to work together very often) and the brilliant team at ITV News. Put your hat on, we're going to have a party."
– Harry and Meghan – The Royal Wedding will air on ITV between 9.25am and 3pm.