Children heading for a hospital operating theatre are being offered a calming ride in a remote-controlled mini-Mercedes.
Staff at Sandwell Hospital in West Bromwich hope the sit-in vehicles will help drive away pre-op nerves for youngsters undergoing minor operations.
Modelled on a similar scheme at a hospital in California, the initiative has been backed by Halfords, which has donated two £150 cars, with support from the local NHS Trust's charity fundraisers.
Youngsters who fancy being driven to theatre will be strapped into the battery-powered cars, controlled by play specialists and nurses.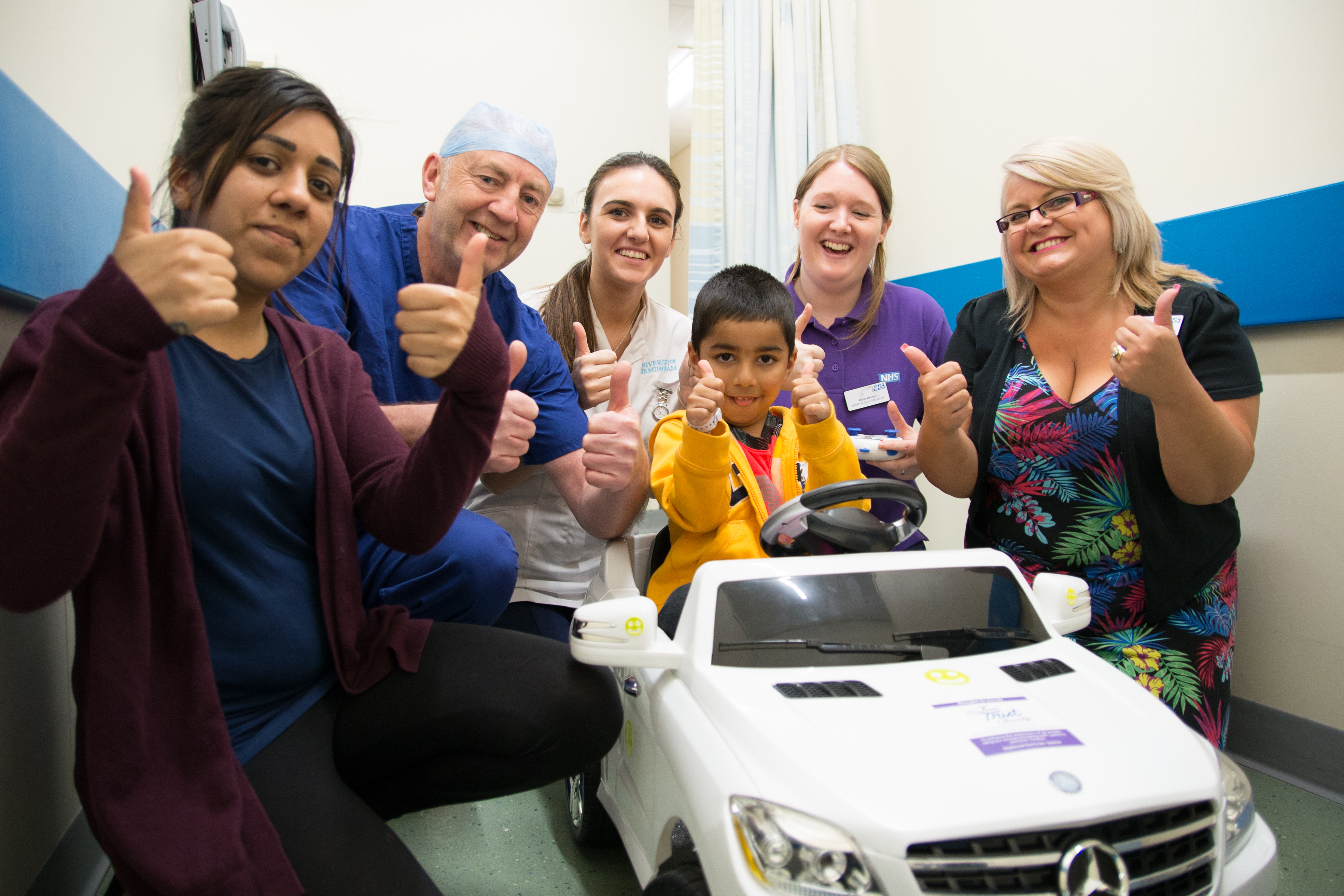 His mother Sundeep, 28, said: "This is a wonderful idea. Gavy wasn't really looking forward to coming into hospital, but when he saw the car, it definitely put him at ease.
"It also lifted his spirits more too. He already has a similar car at home and loves driving round in it.
"When he goes to the hairdressers they have little cars the children can sit in and that's helped him to relax. I think having something like this in hospital is a great idea that will help so many children when they come here for treatment."
The idea to introduce the cars into the hospital's children's ward came from the hospital's Your Trust Charity.
Fundraising manager Amanda Winwood, who had seen similar cars being used in a hospital in America, said: "I wanted to introduce the cars to our hospital so it would make the experience of being in hospital or having surgery a little bit better for our younger patients.
"Having an operation can be daunting especially if you are a child. So I thought this would help to distract them as they headed into surgery.
"The reaction we've had is amazing."
Jez Jones, Matron for Acute Paediatrics, added: "When the idea was brought to us from Your Trust Charity, we were fully on board with it and couldn't wait to take delivery of the cars."
Rory Weatherstone, store manager at Halfords in Oldbury, said: "I am delighted to donate two remote control cars. It's great to know that children can ride in style in their Mercedes to the operating theatre."