Chancellor Philip Hammond has been given a double boost after official figures showed annual Government borrowing was less than first thought and fell in the first month of the new year.
Public sector net borrowing, excluding state-owned banks, fell by £1.6 billion year-on-year in April to £7.8 billion, the lowest April net borrowing since 2008, the Office for National Statistics (ONS) said.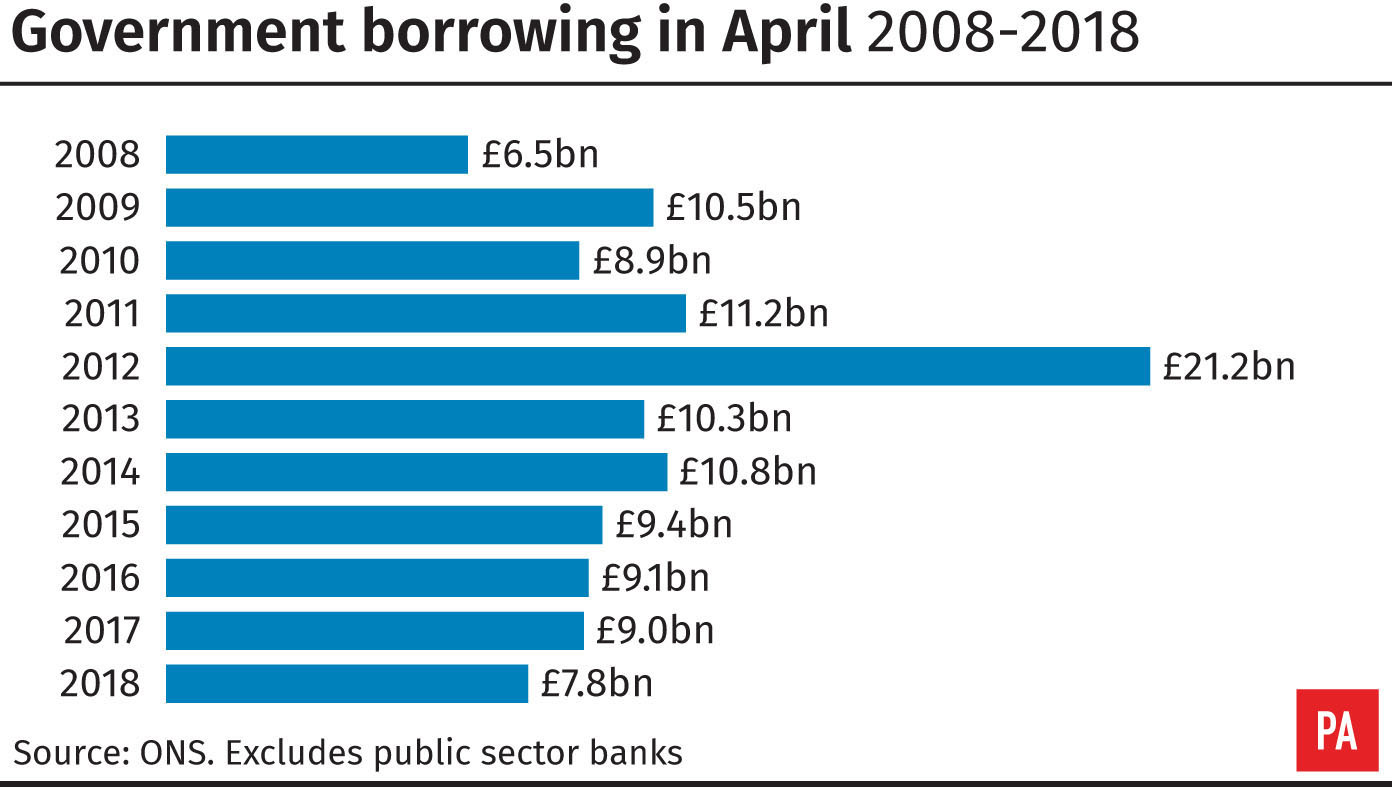 The ONS said overall public debt was equivalent to 85.1% of gross domestic product (GDP), standing at £1.8 trillion at the end of April, up £56.8 billion year-on-year.
Howard Archer, chief economic adviser at EY ITEM Club, said the figures were "a double dose of good news" for Mr Hammond.
"Government receipts were helped in April by a strong rise in income tax receipts for the month clearly benefited from strong employment growth," Mr Archer said.
"However, there were a relatively limited rise in VAT receipts which is consistent with recent muted economic activity."
Borrowing was also £4.7 billion lower that predicted by the Office for Budget Responsibility (OBR), which had forecast 2017-18 borrowing of £45.2 billion.
"We are backing public services, keeping taxes low, and investing £31 billion more in infrastructure and skills as we build an economy that is fit for the future."
Samuel Tombs, chief UK economist at Pantheon Macroeconomics, said the figures suggested Mr Hammond had scope to loosen his austerity plans when he delivers his next Budget in the autumn.
The OBR is predicting borrowing to fall to £37.1 billion for the year to March 2019, which would be around one-quarter of what the Government borrowed between March 2009 and April 2010, at the peak of the financial crisis.