A British American football player has died after suffering a suspected heart attack during a training session.
Charles Mack, 36, collapsed on the sideline after feeling unwell during the Cambridgeshire Cats session at Coldham's Common, Cambridge, on Sunday.
The father-of-three was taken to the city's Addenbrooke's Hospital where he died.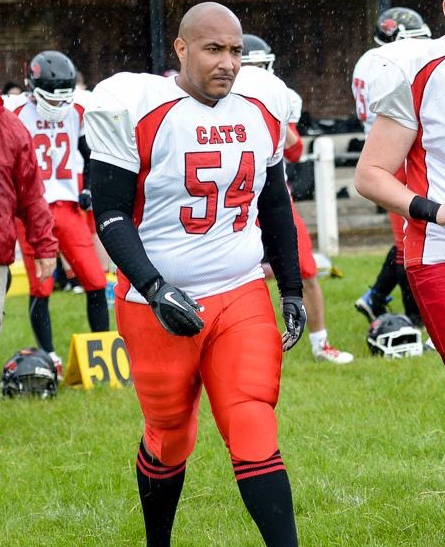 "Charles was a huge character around the team, always smiling and making people laugh," he said. "He will be deeply missed by all those who knew him, he touched the hearts of everyone he met.
"He will be watching over the team from above. Rest in peace dear brother."
"He was a truly amazing man," they wrote. "A loving husband to his wife Elizabeth and wonderful father to their three beautiful children Ayisha, Charles Jr and Alana.
"He was the perfect friend, always there when you needed him and willing to help anyone."
They said he would be missed by many people, including those at the Bedfordshire Blue Raiders American Football team.
Martin Cockerill, chairman of the British American Football Association, offered his condolences and said they would work with the club to support them.
Cambridgeshire Cats were established in 1984 as Cambridge County Cats.
Members plan to honour Mr Mack at their next home game on June 17 against Wembley Stallions, and are working on the details with his family and BAFA.