The father of a 12-year-old killed in the Grenfell Tower fire has said there are no words to describe the family's feelings of emptiness after losing his "daddy's girl".
Jessica Urbano Ramirez was two weeks away from her 13th birthday, which she had planned to celebrate with a slumber party, when she died in the June 14 blaze.
Her father Ramiro Urbano, mother Adriana Ramirez and sister Melanie Urbano Ramirez paid tribute in a video to the "bubbly girl" on the fifth day of commemoration hearings at the public inquiry.
"It's only the people in the same circumstances as us that can understand this pain.
"We will have to live with not having her around for the rest of our lives.
"Every day, every hour, and every minute we will lose concentration on whatever we are doing, whether it is a family gathering, or at work, or even alone at home, because she will be in our thoughts forever."
Her sister added: "Not a day goes by where she doesn't cross my mind.
"And the thought of not being able to watch her grow up into a beautiful girl, and watch her go to university, have her first job and just be there as an older sister at the time she would need me breaks my heart."
Earlier on Friday at the Millennium Gloucester Hotel in south Kensington, a nine-year-old girl and her young relatives led tributes to the El-Wahabi family, who lived on the 21st floor.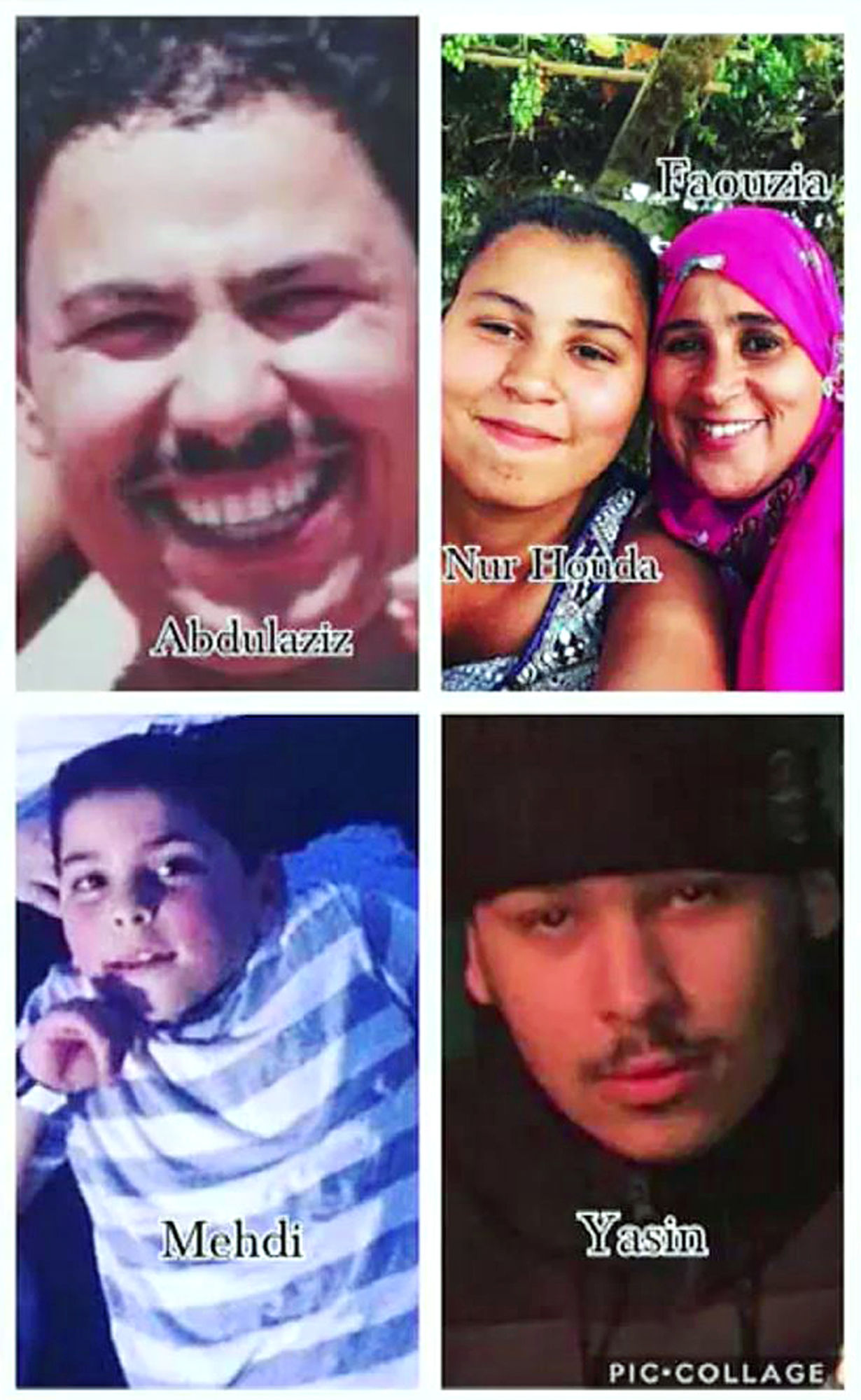 Sara Chebiouni, nine, said she had enjoyed playing Lego and Minecraft with her cousin, Mehdi, the baby of the family.
"It is difficult knowing that Mehdi will never be able to play with us ever again," she said, touchingly.
"Had he lived until adulthood I think he would have liked to have been a comedian, although I do think he had some work to do on his jokes," she said with faultless delivery.
At the end of Sara's presentation, counsel to the inquiry Bernard Richmond QC told her she had done a "beautiful, beautiful job".
Sara's older cousin, Mariam El-Wahabi, bravely commemorated teenager Nur Huda, who had been doing her GCSEs.
Yasin, meanwhile, was described as a selfless and considerate young man, who was studying accountancy at the University of Greenwich but kept close ties to the community.
Faouzia was said to be the "anchor" of the family who was loved by many.
Her mother, Menana Jabari, spoke of the terrible pain she felt, knowing her family would never again visit her in Morocco.
"I will be forever waiting for my daughter and beautiful grandchildren to walk through the door," she said.
The brother of Abdulaziz, Hamed El-Wahabi, said through tears: "He was kind, a loyal family member, he had an infectious and caring personality, he left a mark on many people's hearts and it's evident by the endless love and support given to us by his friends and colleagues.
"We, his family, intend to continue by his example."
During a busy morning, tributes were paid to Vincent Chiejina, 60, who was hailed for his support of the vulnerable.
His younger sister Obi said in a video tribute: "He guided and gave directions to others. Let's celebrate and remember those who help others."
The inquiry also heard of the close bond between victim Ligaya Moore, 78, and her friend Nenita Bunggay, during a heart-rending personal portrait.
Khadija Khaloufi was remembered by her husband of 27 years, Sabah Abdullah, as a unique person who was always thinking of and helping her friends and neighbours.
"I lost part of me," he said.
Commemorations are expected to continue until next Wednesday.