Ireland has voted to liberalise its abortion laws by 68% to 32% in Friday's historic referendum, according to an exit poll conducted for The Irish Times.
Four thousand voters were interviewed by Ipsos/MRBI as they left polling stations on Friday.
Sampling began at 7am and was conducted at 160 locations across every constituency throughout the day. The margin of error is estimated at +/- 1.5%, the newspaper said.
Earlier Taoiseach Leo Varadkar, a proponent of liberalising Ireland's strict abortion regime, predicted a high turnout would be good for those campaigning for change.
Thousands of Irish citizens living overseas travelled home in droves to exercise their democratic right on the emotive issue.
Polls for the historic vote opened across the country at 7am, with citizens effectively opting to either retain or repeal the Eighth Amendment of the state's constitution, which prohibits terminations unless a mother's life is in danger.
Counting will begin on Saturday morning, with the result expected later that day.
The specific question people were asked was whether they wanted to see the Eighth Amendment replaced with wording in the constitution that would hand politicians the responsibility to set future laws on abortion, unhindered by constitutional strictures.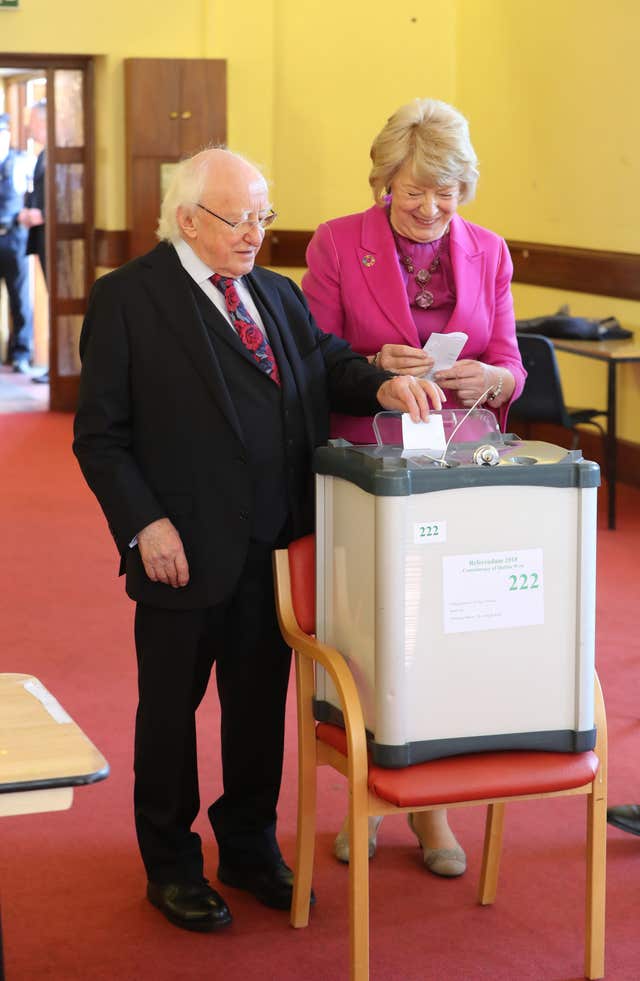 Ministers have promised to allow terminations within the first 12 weeks, subject to medical advice and a cooling-off period, and between 12 and 24 weeks in exceptional circumstances.
President Michael D Higgins and his wife Sabina cast their votes in Dublin on Friday morning. Around two hours later Taoiseach Leo Varadkar, a vocal advocate for repeal, voted in the city.
"I always get a little buzz from voting, it just feels like it is democracy in action," Mr Varadkar said after emerging from the polling station at Castleknock.
"Not taking anything for granted of course, but quietly confident – there's been good turnout across the country so far and hoping for a Yes vote tomorrow."
Leader of the main opposition party, Fianna Fail's Micheal Martin, voted to repeal in his constituency in Cork while Sinn Fein President Mary Lou McDonald also cast a Yes vote in Dublin.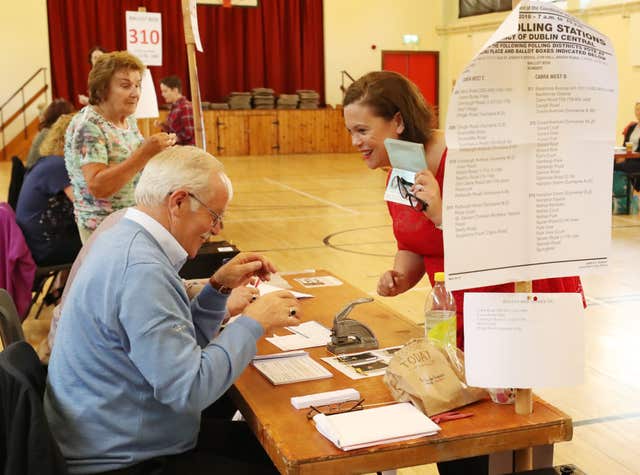 "The irony that the referendum on abortion is being held on International Missing Children's Day will not be lost on many Irish people," he tweeted.
"Those on the margins of society suffer most from abortion. Vote No to Abortion on Demand."
A total of 3.3 million citizens are registered to vote, with 6,500 polling stations open across the country.
The Catholic Church was among influential voices arguing that the life of the unborn should be sacrosanct, but the retain campaign faced a major challenge from a Yes camp which has portrayed itself as modernising and in step with international opinion.
The debate during eight weeks of campaigning was divisive, with the leaders of all the main political parties, including Fine Gael leader Mr Varadkar, backing change.
They argued that a Yes vote represented the compassionate choice for thousands of Irish women forced to travel to England for the procedure.
Opposing them was a vocal No camp, including the bishops, which insisted the life of the child is sacrosanct and interference in that right is immoral.
Opinion polls have been tight, with most showing the Yes side in the lead.
The indication is that rural voters are more likely to say No than their urban counterparts, while a significant number of "don't knows" have cast a degree of uncertainty over the outcome.
Around 2,000 voters in 12 islands off the mainland were eligible to vote on Thursday to prevent any delay in counting their ballot papers.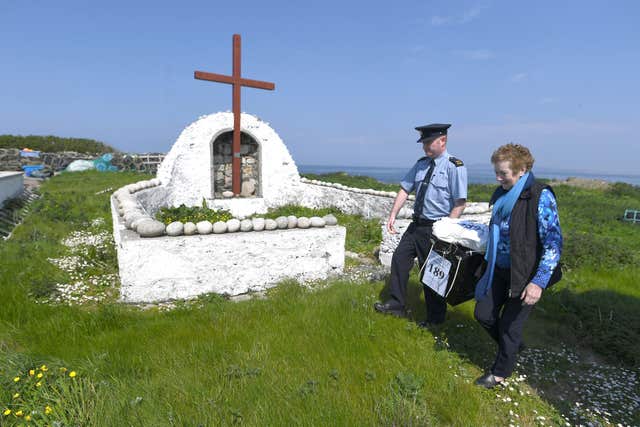 It protects the equal right to life of the mother and the unborn and effectively prohibits abortion in most cases.
In 1992, women were officially given the right to travel abroad, mostly to the UK, to obtain terminations. Pro-repeal campaigners said almost 170,000 have done so.
The liberalisation campaign gathered momentum after an Indian dentist, Savita Halappanavar, died in hospital in Galway aged 31 when she was refused an abortion during a miscarriage.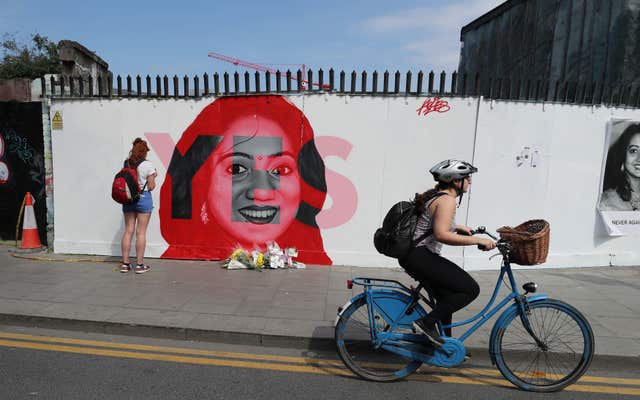 In 2013, legislation was amended to allow terminations under certain tightly restricted circumstances – the Protection of Life During Pregnancy Act.
When doctors felt a woman's life was at risk due to complications from the pregnancy, or from suicide, they were permitted to carry out an abortion.
Under pressure from the UN about alleged degrading treatment of women who travelled to England for terminations, the Irish Government began exploring the possibility of further reform, culminating in the calling of this referendum and the promise to legislate.