A new wave of national parks could be created after Environment Secretary Michael Gove announced plans for a review of the protected areas.
The review, which will also consider areas of outstanding natural beauty (AONBs), will look at how they can boost wildlife, improve visit access and support the people who live and work there.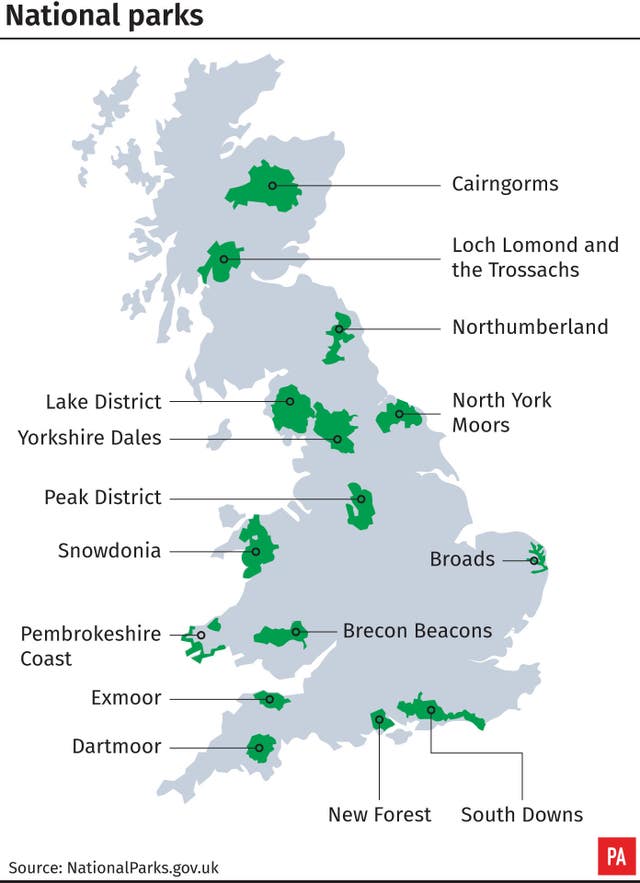 Officials stressed that existing protections would not be weakened and indicated the review would consider whether there is scope for the current network of 34 AONBs and 10 National Parks to expand.
Mr Gove said: "The creation of national parks almost 70 years ago changed the way we view our precious landscapes – helping us all access and enjoy our natural world.
"Amid a growing population, changes in technology, and a decline in certain habitats, the time is right for us to look afresh at these landscapes.
"We want to make sure they are not only conserved, but enhanced for the next generation."
The review will be led by journalist and former Downing Street aide Julian Glover, who said: "Our protected landscapes are England's finest gems and we owe a huge debt to past generations who had the wisdom to preserve them.
"The system they created has been a strength, but it faces challenges too.
"It is an honour to be asked to find ways to secure them for the future. I can't wait to get started and learn from everyone who shares an interest in making England's landscapes beautiful, diverse and successful."
Margaret Paren, chairwoman of National Parks England said: "We very much welcome the announcement of the review and intend to play a full part.
"Our National Parks offer so much to the country.
"And as we approach the 70th anniversary of the founding legislation we look forward to a future where their beauty is enhanced; they are loved and accessible for everyone; and they continue to support thriving communities in these working landscapes."