Theresa May should allow a free Commons vote on abortion law reform in Northern Ireland, senior Tory MP Dr Sarah Wollaston has said.
Following last week's overwhelming vote in favour of legal abortion in the Republic, the PM has faced cross-party calls to deliver similar rights to women north of the border.
The Prime Minister faces a political headache over the issue however because her fragile administration depends on the support of 10 Democratic Unionist Party MPs, who strongly oppose any reform to Northern Ireland's strict laws.
Dr Wollaston, speaking to Channel 4 News, argued that the deal with the DUP would not be affected as however as the supply and confidence arrangement does not "extend to social policy in matters such as this".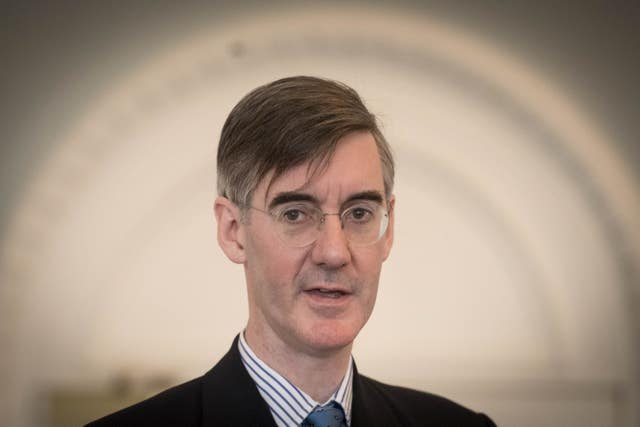 She said: "We feel that this is an opportunity for the Prime Minister to make it clear that there will be a free vote on this issue and that she welcomes a cross-party amendment so that we can actually make sure that there is fairness across the whole of the United Kingdom.
"What we're seeking from the Prime Minister is an assurance that she won't delay the domestic violence bill and that she will make sure that it is a free vote.
"The pattern has always been for things like this, that are matters of conscience, they are not whipped votes along party lines."
Dr Wollaston accepted health was a devolved matter, but added: "Devolution is extremely important but human rights are not a devolved matter, I think it would be perfectly reasonable for the Prime Minister to allow this to go forward."
Her comments are in marked contrast to fellow backbencher Jacob Rees-Mogg, a staunch Roman Catholic who opposes abortion as a matter of principle, who said he was "saddened" by the referendum result in Ireland.
He urged Mrs May to encourage all parties in Northern Ireland to restore devolved institutions including the Assembly, which has been suspended since January 2017.
"This issue is really one of devolution," the North-East Somerset MP told LBC radio.
"This responsibility is devolved to Northern Ireland and if you respect our constitutional settlement then these issues ought to be decided in the right place.
"I'm aware that the Assembly isn't currently sitting, but this is one of the reasons for encouraging Northern Irish politicians to bring their Assembly back together, so that they can settle these issues that are their responsibility."
Downing Street believes that any reform in Northern Ireland "is an issue for Northern Ireland", a source said, adding "it shows one of the important reasons we need a functioning executive back up and running".
Restating his personal opposition to abortion, he said: "I believe that life starts at the point of conception and life within the womb is worthy of protection.
"I was saddened by the result in the Republic of Ireland."