Chocolate a century old found in a tin belonging to a First World War hero is to go under the hammer.
A total of nine 103-year-old Cadbury bars will be sold at auction alongside the personal effects of Leicestershire Regiment soldier Richard Bullimore on Tuesday.
Troops billeted in French trenches were each sent a Colonies Gift Tin of 10 bars during the first Christmas of the war – meaning just one of Mr Bullimore's bars was eaten.
A collection of medals, letters, cigarettes and other items is expected to fetch more than £2,000 when it goes to auction on Tuesday, Eddisons CJM said.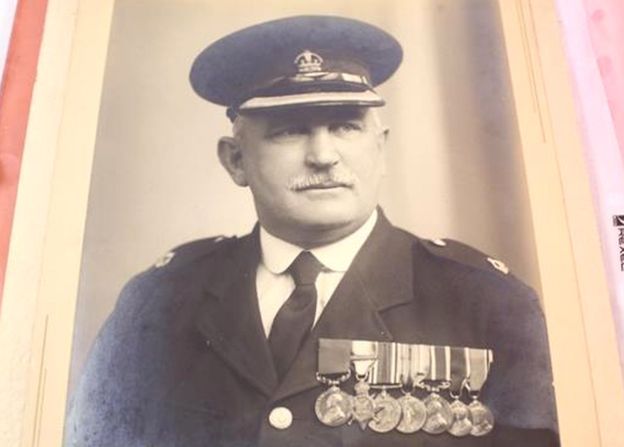 "The chocolate actually looks in pretty good shape, although I have to admit that I wouldn't be tempted to give it a go, even if the experts say that actually chocolate seldom becomes really dangerous over time, but it does lose its flavour and texture.
"Richard also received a Princess Mary tobacco gift box containing cigarettes, tobacco and matches and almost all of the contents of that are still there. Just three cigarettes are missing."
Mr Bullimore was awarded several medals, including the Distinguished Conduct Medal for conspicuous gallantry during a clash in no-man's land in the Ypres salient in July 1915.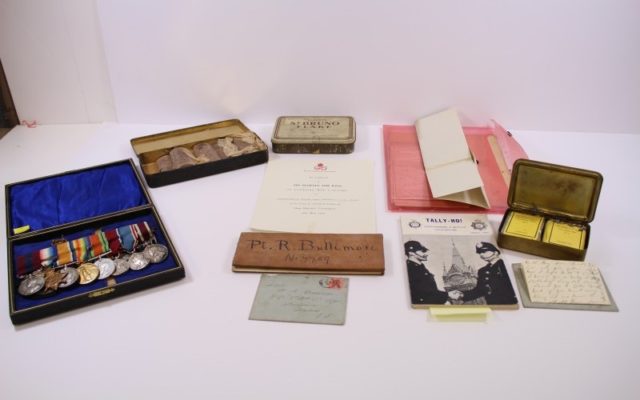 A successful career saw him rise to the rank of superintendent, before he died in January 1967.
The auction catalogue is available at www.cjmasset.com.