WPP is poised for a shareholder backlash at its annual general meeting over its handling of the controversial departure of long-standing chief executive Sir Martin Sorrell.
Two influential shareholder advisory groups – Glass Lewis and PIRC – have recommended investors vote against the group's remuneration report, which includes a £20 million payout to Sir Martin, as well as the re-election of chairman Roberto Quarta.
The chairman has been targeted for failing to adequately prepare for Sir Martin's replacement and over-committing with other roles.
Over a quarter of WPP investors have cast votes against the pay report, while up to 20% have voted against Mr Quarta's re-election, according to reports.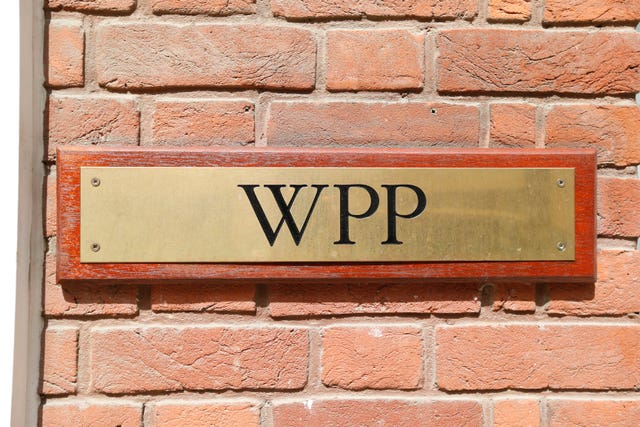 However, WPP's largest shareholder Harris Associates is said to have backed the board.
Sir Martin left WPP, the company he founded more than 30 years ago, in April following allegations of personal misconduct, which he denies.
WPP carried out an inquiry into allegations that he misused company funds, but the details of the investigation were never disclosed.
Over the weekend, it was alleged in the Wall Street Journal that the probe looked into whether he used company cash to pay for a sex worker.
Sir Martin's spokesman said he "strenuously" denied the claims.
Reports have also emerged that Sir Martin allegedly bullied employees at WPP, prompting the company to launch of a review of its whistleblowing policies and circulate a memo to staff reminding them that employees should expect to be treated with respect by colleagues.
The former chief is in line to receive £14 million from WPP, having received £48.1 million the year before. He will also take nearly £20 million in payouts from WPP over the next five years as part of an exit deal.
PIRC described Sir Martin's payoff, equivalent to 1,060% of his salary, as "highly excessive".
Glass Lewis said that without more information from WPP, shareholders were unable to determine whether Sir Martin was a "good leaver", adding that it has "severe reservations" about the firm's pay plans, given the lack of transparency.
WPP has the support of advisory group Institutional Shareholder Services (ISS), which has backed all of the company's AGM resolutions.
After Sir Martin's departure, Mr Quarta was made executive chairman, while Mark Read, chief executive of WPP's Wunderman business, and Andrew Scott, European chief operating officer, have been made joint operating chiefs.
Sir Martin earlier this month confirmed his return to the London stock market, heading a newly formed "multinational communication services business".
The advertising guru will pump £40 million into shell company Derriston, which will then acquire S4 Capital, a firm established by Sir Martin through which he will launch his comeback.