Two married fairground workers responsible for the death of a seven-year-old girl after she was blown away in a bouncy castle they did not properly secure have been jailed for three years.
Summer Grant was killed after a gust of wind lifted the inflatable from its moorings and sent it "cartwheeling" 300 metres down a hill at an Easter fair in Harlow, Essex, an earlier trial at Chelmsford Crown Court heard.
William Thurston, 29, and Shelby Thurston, 26, were both found guilty of manslaughter by gross negligence.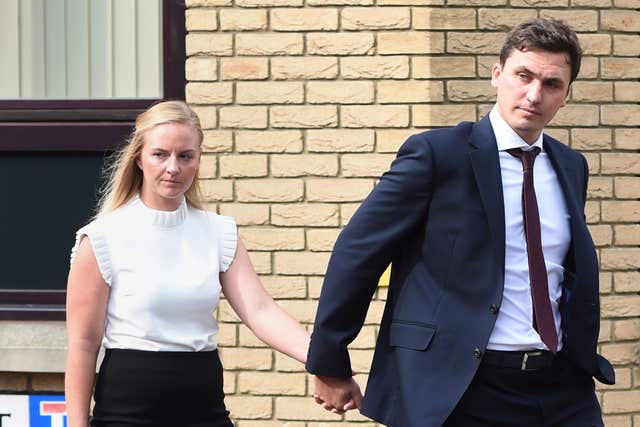 They were sentenced to a further 12 months' imprisonment for that offence, to run concurrently.
Sentencing them, Mr Justice Garnham said the couple "took the most monumental risk with children's lives by continuing to allow children on the bouncy castle" after they decided to close the big slide, "and that risk-taking cost Summer her life".
He also called on the Health and Safety Executive to take the steps necessary to make it compulsory for fairground operators to have proper wind speed measuring equipment.