The mother of a severely epileptic boy has called for a meeting with the Home Secretary to discuss legalising a medical cannabis treatment for children with similar conditions.
Sajid Javid on Saturday permitted 12-year-old Billy Caldwell one of the bottles of cannabis oil confiscated by airport officials after his mother tried to bring them into the UK from Canada.
Charlotte Caldwell, of Castlederg in Co Tyrone, Northern Ireland, said they had "achieved the impossible" and the youngster was showing signs of improvement after receiving three doses of the drug.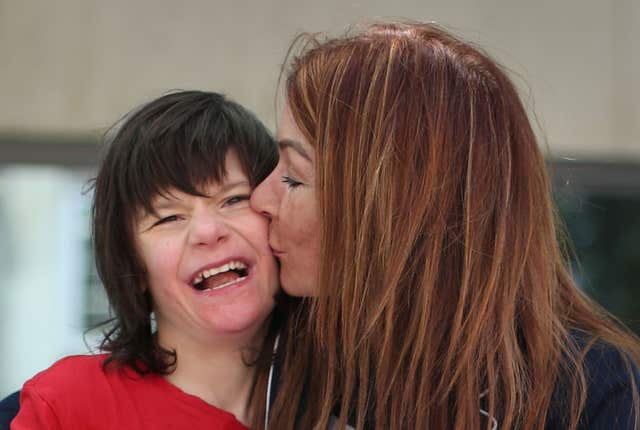 When he has recovered sufficiently to be seen by neurologists, a senior clinician can apply for a longer licence.
Ms Caldwell said it had been "absolutely horrific" and "cruel" that Billy had been refused the cannabis oil, and urged the Home Secretary to authorise the release of the rest of his six-month supply.
Speaking to BBC Breakfast, Ms Caldwell said: "This experience, that myself and my little boy have endured in this last week, I do not want, and I will not stand by and let, any other family in our country endure.
"It's absolutely horrific, it's cruel.
"I'm asking Sajid now, I'm in London, I can assure him I'm not going anywhere, until this is now put in place and this medicine is made accessible to all the other children that desperately need it."
Mr Javid said he had used "an exceptional power" to "urgently issue" a licence to treat Billy with cannabis oil.
Ms Caldwell credits the oil with keeping the boy's seizures at bay, saying he was seizure-free for more than 300 days while using it.
Former drugs minister Norman Baker has described the confiscation of the oil as "cruel and inhumane", and renewed calls for a law change.
"It became very clear to me in my time as drugs minister that cannabis has useful medical properties and, indeed, that it is the only substance that works for some people, a situation widely recognised in other countries," the Liberal Democrat said.