The collapse of the trial of a man over the killing of a prison officer by dissident republicans has reopened old wounds, his son said.
Devastated Kyle Black said it had been a rollercoaster of emotions as a former defendant was cleared and walked free at Belfast Crown Court on Thursday.
David Black, 52, died following a motorway drive-by shooting in Co Armagh in November 2012 while on his way to work.
A republican organisation calling itself the IRA said it carried out the murder.
Damien McLaughlin, 41, always maintained his innocence and was found not guilty of aiding and abetting murder, possession of articles for use in terrorism, preparation of terrorist acts and belonging to a proscribed organisation.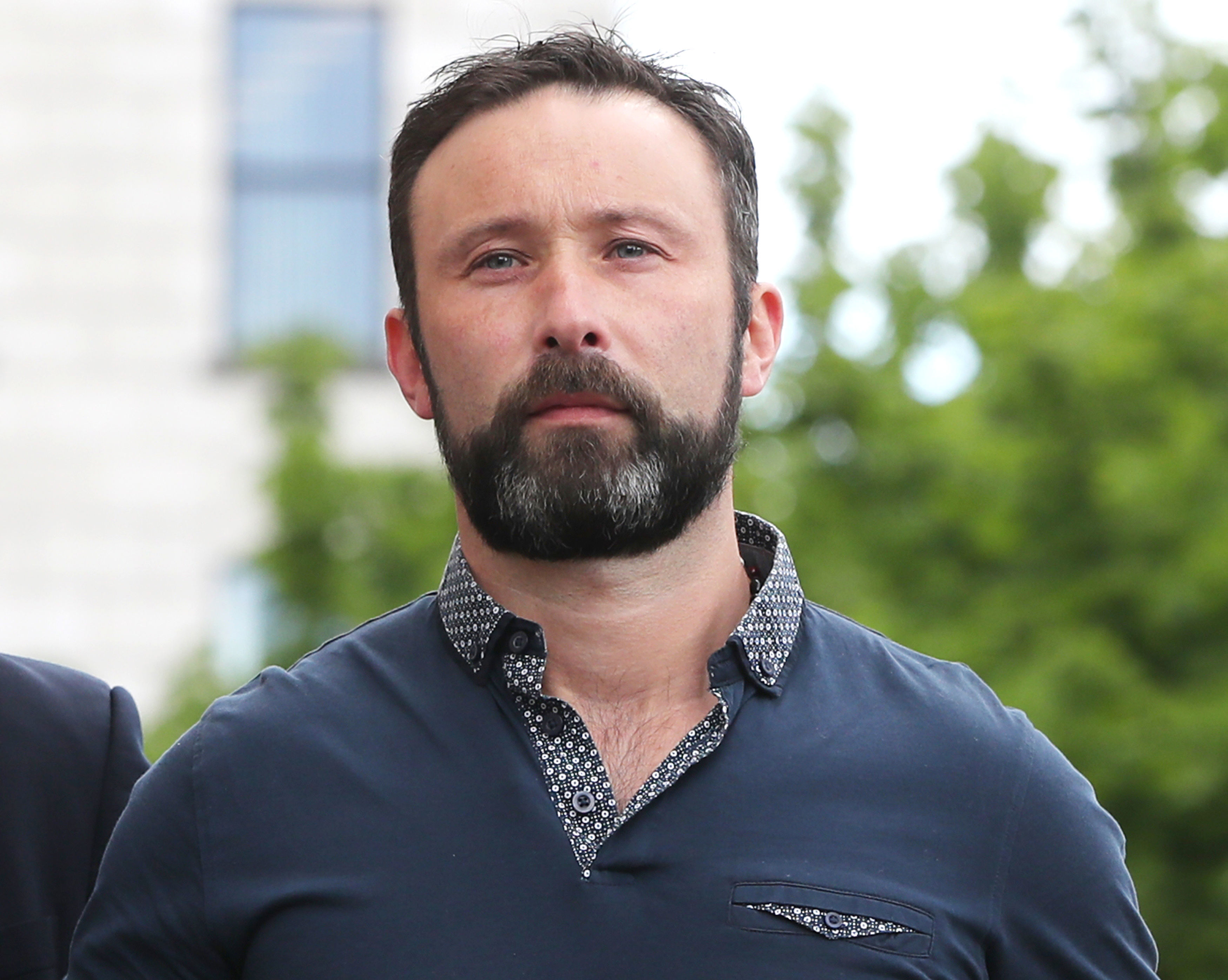 Mr Black's son Kyle said: "To hear today that the trial had collapsed was just devastating.
"The wound over time scabs over a bit but in the last few weeks, especially today, that scab has been pulled off and it is incredibly raw."
Mr McLaughlin, from Kilmascally Road, Dungannon, Co Tyrone, appeared at the Belfast city centre Laganside complex.
Judge Adrian Colton told the court: "I direct that a not guilty verdict be entered in respect of this accused."
Terence Mooney QC, for the Public Prosecution Service, said he had given the matter "earnest consideration", and added: "I do not make an application to your lordship for leave to appeal the ruling.
"We will offer no further evidence in respect of any of the offences."
Mr McLaughlin wore a grey pullover, was bearded and was flanked in the dock by prison officers.
The prosecution case against him rested on the evidence of Stephen Brady, who was interviewed by Irish police.
Mr Brady allegedly identified Mr McLaughlin as the man who moved a Toyota Camry car, later allegedly used by the gunmen to carry out the ambush of Mr Black.
Earlier this week, the judge said: "The risk of unreliability of Brady's statements is such that they should not be admitted by way of hearsay."
He said the profanities used by the interviewers were "excessive and oppressive" and the interviews were conducted in such a way as to "undermine" the suspect's right to silence.
"In the course of the interviews the suspect was the subject of threats and inducements."
Mr Black was a father of two from Cookstown.
Members of his family were in court for the returning of the not guilty verdict.
Kyle Black said their lives had been changed forever by the killing and added it was difficult to understand why someone would decide to take a caring and compassionate man from his family.
He said the chances of justice were getting slimmer by the day but he still hoped someone would be held accountable.