A senior Tory has warned the party it must pull together over Brexit or it risks opening the door of No 10 to Jeremy Corbyn.
Disunity in the Cabinet is making Theresa May's negotiations with Brussels more difficult and will alienate voters, Sir Graham Brady said.
The Prime Minister insisted she is clear about her mission to deliver a Brexit deal that sets the UK up to succeed as she announced plans for a major policy renewal initiative.
Mrs May will bring together her Cabinet on Friday at Chequers to thrash out details of a white paper setting out the UK's plans for issues including trade.
But tensions over the deep divisions on how to proceed threaten to boil over, with Environment Secretary Michael Gove ripping up papers on future customs options in anger after his concerns about the proposals were downplayed.
Brexiteers oppose the PM's favoured option of a customs partnership with the EU, which would see the UK collect tariffs set by the EU customs union on goods entering the country on behalf of the bloc.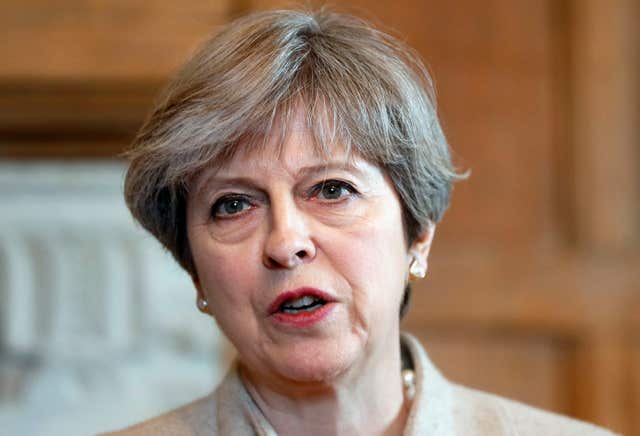 "Electorates these days are volatile, but one thing is certain: they do not vote for divided parties."
Mrs May announced she is launching a Conservative policy commission that will "go out and engage with people" across the UK to develop new policies that can "improve the lives of people in our country".
In an article for The Sunday Telegraph, she wrote: "The commission's task forces will undertake the most extensive exercise of policy renewal ever conducted by a party in government.
"I want it to produce fresh, innovative thinking. Above all, I want to listen to the communities who voted for change two years ago.
"As I enter my third year as Prime Minister I am clear about my mission.
"To deliver a Brexit deal that sets the UK up to succeed; to press on with a programme of economic and social reform; and to renew my party in government to turn our vision of a stronger and fairer United Kingdom into a reality for all our citizens."
It comes as it emerged a senior adviser to Donald Trump held a private meeting with Brexiteer Tories.
Sir Bill Cash was among members of the Eurosceptic European Research Group of Conservative MPs who held talks with national security adviser John Bolton, according to the Telegraph.
Sir Bill said Mr Bolton "gave a positive view of what he believed the president thought about Brexit".
He told the newspaper: "In advance of the president's visit there were some positive things said about potential trade deals."