Kyle Edmund and Johanna Konta are safely through to the next round of Wimbledon, and have turned their attention to the football.
Edmund said he appreciated being first on court and would be watching England's World Cup match later.
He added: "Hopefully the boys can get it done and do the nation proud."
Konta, who beat Natalia Vikhlyantseva, said she would "most definitely" be watching England play Colombia on Tuesday evening.
Asked whether she would be tuning in to the game, the top-ranked British woman said: "Yes, most definitely – whether is is my choice or not.
"I have a boyfriend at home who is very excited about the match.
"But I've been actually watching some of the World Cup. Yesterday Japan played against Belgium. Oh, that was heartbreaking for Japan at the end, wasn't it?"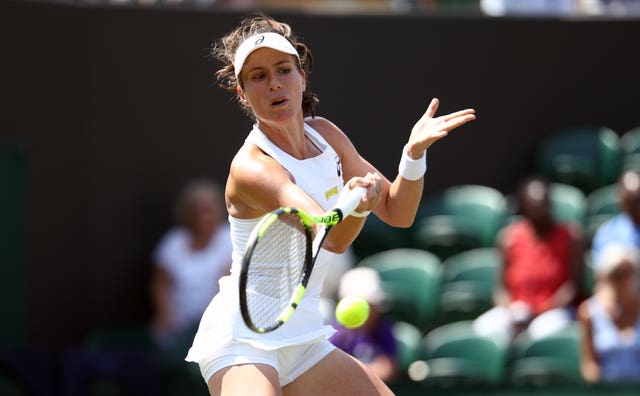 Lee Bridges, 55, only made it into the Wimbledon grounds at 3.30pm, having travelled from Dagenham to join the queue.
Clad in an England football shirt, he said he would make the most of the tennis for a "couple of hours" before finding a pub to watch the match.
He said: "It is very good that Konta and Edmund have won. It is a great summer of sport and hopefully England can win tonight."
But father and son James and Colin Fowler said they would be sticking around until the end of day.
Colin, 56, said: "It is great that they (Konta and Edmund) are through. It would have been better if it was Murray was playing because we are Scottish."
He added that Murray's absence meant he was now focusing on other British players.
Of Edmund, he said: "I couldn't have picked him out of a line up yesterday, but today I know.
"It would be nice to see him do well. And it would be nice to see Konta – a British woman – actually come back up and really shine."
His son, 27, said: "In the ladies' sport we are looking up at people like Serena (Williams), so having someone British up there is flying the flag a bit more."