The lower than usual numbers of travelling England fans remained evident in central Moscow as supporters spoke of their disappointment at a seemingly small turnout.
Three Lions fans were noticeably outnumbered by their rival supporters for the fourth World Cup game in a row, with the Russian capital busy with Colombians.
Sales through the Football Association's Travel Club were the lowest since the Tunisia game, with just 1,520 fans buying through the FA.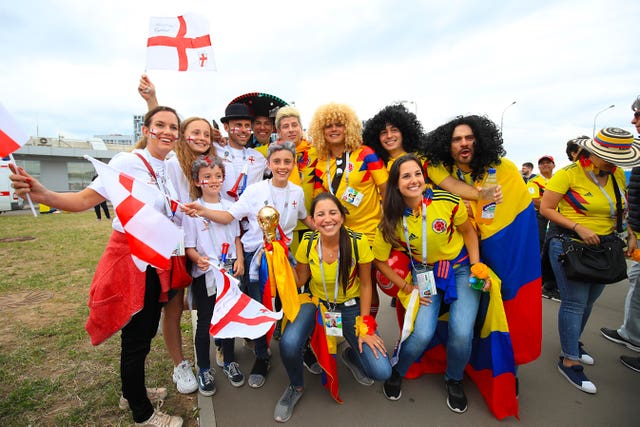 Meanwhile, one Colombian fan, Jaime Diaz, said he believed 50,000 of his compatriots had travelled to Russia for the World Cup.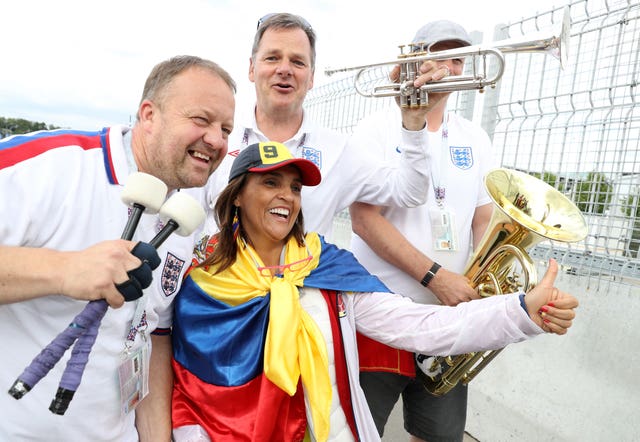 But England fan Dan Underhill, 38, said he felt it was a shame there were not more English in Moscow.
Mr Underhill, from Gillingham in Kent, said: "I'm very surprised we haven't got more than we have – I think the official figure we've heard is about 6,000 tops.
"It's a little bit disappointing but I think we'll still out-sing the Colombians judging from other games."
"It's been a strange one because it has been hard to find England fans and I've found that really odd," she said.
"We've been to other big tournaments, like the Rugby World Cup, and England fans are just loud and wearing the shirts.
"Once we get into the stadium and, certainly in the games we went to, in the build-up to the match, that's when you find the England fans and it gets really, really good.
"You get the chants going and you get into it a bit more."
Referring to Belgium's last-ditch 3-2 win over Japan on Monday, she added: "I'm so nervous and I'm also quite superstitious.
"The problem is anything can happen realistically. It is one of the weirdest tournaments.
"When Japan were 2-0 up last night, that could easily have been us.
"Whatever happens now the Japan game wasn't an easy game so I think, yes, the gamble has paid off."