A major incident has been declared after two people were feared to have been exposed to an unknown substance a few miles from where Russian spy Sergei Skripal was poisoned.
The couple, in their 40s, are believe to have attended a church event hours before they were found unconscious in a property in Muggleton Road, Amesbury, Wiltshire, on Saturday.
Mr Skripal and his daughter Yulia were attacked with a suspected military nerve agent in Salisbury, around eight miles away, in March.
It is believed that one of the last places the couple were seen in public was a family fun day at Amesbury Baptist Church on Saturday afternoon.
The church is one of a number of locations in Amesbury and Salisbury which has been cordoned off by police.
Roy Collins, church secretary, said: "Last weekend we held a community fundraiser and we understand this may well be the last event this couple went to in public.
"We are all quite puzzled and shocked – naturally the connection with Salisbury and recent events there mean there is a heightened public interest.
"We are praying for the couple, one of our members knows them and clearly there are concerns for them and any others in the community.
"They are not church members or regulars."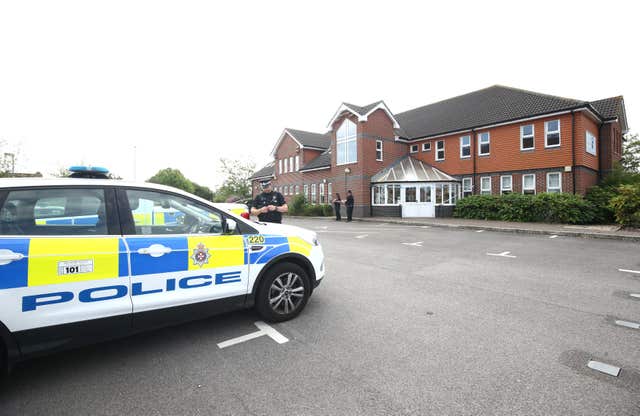 Police said it was not clear if the pair were the victims of a crime, but detectives are keeping an open mind about the circumstances.
Public Health England (PHE) said it did not believe there to be a "significant health risk" to the wider public, although its advice was being reviewed.
Images from the scene showed a police presence in Muggleton Road.
The address is thought to be on a new housing development on the southern edge of the town, which lies close to Stonehenge.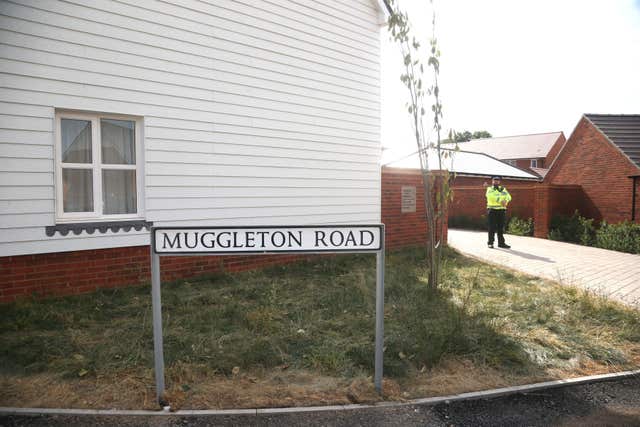 Salisbury District Hospital is "open as usual" and officials advised people to attend routine appointments unless they are contacted to do otherwise.
They spent weeks in Salisbury District Hospital, where they underwent treatment for suspected exposure to the Russian-created nerve agent Novichok.
The British Government has accused Russia of being behind the attack on Mr Skripal, who settled in the UK after a spy swap.